View Poll Results

: Who will Retire With His Belt?

Tim Sylvia
0
0%
Chuck Liddell
16
88.89%
Rich Franklin
1
5.56%
Matt Hughes
1
5.56%
Voters: 18. You may not vote on this poll
MMA Fanatic
Join Date: Aug 2006
Posts: 58
Quote:
Originally Posted by Mc19
I don't think anybody will retire with there belt.
I agree.
E. None of the above.
MMA Fanatic
Join Date: Aug 2006
Posts: 58
Easy turbo...
---
Quote:
Originally Posted by doublelegtakedown
i say chuck because no one can touch him and because he is old. but hughes could do it too.....and sherk
Take it easy with the "old" comments! Thirty something isn't really old! Cut us thirty somethings some slack please
Bantamweight
Join Date: Jul 2006
Location: London, Ontario, Canada
Posts: 509
This is the UFC forum, hence UFC belt holders only

Fedor = Pride
Quote:
Originally Posted by SlammedSL1
This is the UFC forum, hence UFC belt holders only

Fedor = Pride
I'm aware of that.
You want to know
who'll keep their belt until they retire
, and being that all your choices are not fit suggestions, I provided you with the only one. Maybe you should ask better questions.
So the answer remains.
Fedor
.
Megaweight

Join Date: Apr 2006
Location: Everett, MA
Posts: 5,961
how quickly one fight against a mediocre striker can turn a bunch of haters into nuthuggers..last week all u guys were sayin is how chuck isnt that good and will lose to babalu..now all u guys have him beating shogun, crocop, wandy...last month all u guys were sayin wandy would kill chuck, and all taklin trash about him..now hes this unbeatable champion for life..pfffffff, i like chuck but give me a break this nuthugging is out of control..he ko'd a sub mission artist, big friggin deal...it was a stupid match up to begin with
---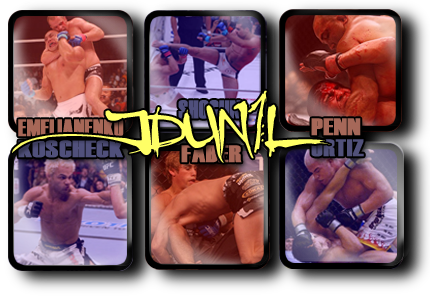 Mancrushes
1.Shogun
2.BJ
3.Fedor
4.Kos
5.GSP
Im in Porno's
and all along i've been saying Wand > Chuck without question
Tito will also take him out in December
---
"I only want to be known as the best ever, is that too much to ask?" - BJ Penn
there is a good chance matty hughes will if he wins against bj, i think matt is stronger then bj but i also think that all of matts knowledge of fighting has been taught to him and hes become an awesome fighter but bj has this natural skill i c in him and i just admire how he is so well balanced while taking shots and sliding them off his head with great timing . Chuck loves to fight and hell fight till he baiscally cant fight no more and he will pass on the belt. chuck kicks some serious ass and he loves to fight u just dont c any fear in his eyes ****ing sweet guys.
---
" keep talking the wider ur mouth is the faster the lights out "
not all tito fans despise chuck
---
" keep talking the wider ur mouth is the faster the lights out "
Chuck Liddell will not retire because of his age. The minute he thinks his body can't take it any more is the day he will retire. Besides, one day or another Chuck will meet someone in the octagon who is better then him so he isn't going to keep that belt until he retires.
Currently Active Users Viewing This Thread: 1

(0 members and 1 guests)
Posting Rules

You may post new threads

You may post replies

You may not post attachments

You may not edit your posts

---

HTML code is Off

---