View Poll Results

: What is the most stacked division in the ufc.

Heavyweight
10
16.95%
Light Heavyweight
32
54.24%
Middleweight
0
0%
Welterweight
14
23.73%
Lightweight
3
5.08%
Voters: 59. You may not vote on this poll
All the divisions are stacked apart from middleweight. The UFC just has alot of superb talent right now.
vey true. i think the LHW is the most stacked. followed by ww
---
Rep Me...I Will Rep You Back!
With Silva, Henderson, Rampage and Shogun coming over it has to be LHW. Without all the pride guys coming over, I would have said ww, no pride guys have come over to the ww division.

HW: Randy, Gonzaga, Sylvia, Crocop, Arlovski, Nog, Vera, Mir

LHW: Q Jackson, Henderson, Liddell, W. Silva, Rua, Babalu, R. Evans, Bisping, Forrest, Jardine, Tito, W Gouveia (sp)


WW: Serra, Hughes, GSP, Kos, Fitch, Diego, Swick

LW: Sherk, BJ, Stevenson, Tavares (I think he's gonna have the belt at some point), Huerta, Guida, Garcia, Etim, Franca, Kenflo, Guillard, D Thomas, S Fisher, T Griffen and Nate Diaz.

I would like to stand up for lightweight being closer to WW and HW than people think (tons of depth), at least in terms of great fights to watch. Just like in boxing there are not as many highlight-reel knockouts in lightweight, but the fights in general are more action packed imo. Sorry to use a boxing analogy on a mmaforum (I am a very much converted boxing fan).
Wow, I can't believe no one has said Middle Weights. I mean they have Silva, ummmm Silva, hmmmm Oh yeah Silva.

Did I miss anyone???

LHW gets my my vote.
---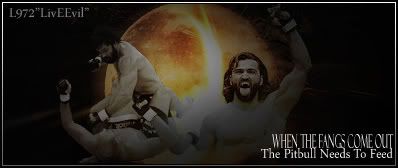 I think it's between HW, LHW and WW, with the Heavy fellas taking it away. I just hope Fedor comes over.
---
Religious Version:
"Faith without Works is Dead."
Academic Version:
"Knowledge without Action is Dead."
MMA Version:
"Skill without Will is Death."
LHW the least stacked division has the be HW.
"Minotauro" Nogueira
Join Date: Apr 2006
Location: Canada
Posts: 496
LHW-Liddel, Rampage, Shogun, Silva, Hendo, Evans, Ortiz, Machida, Nakamura, Lambert, Babalu, Griffin, Jardine, Alexander, Gouveia, Sakara, Bonnar, Bisping, Hamill, Thiago Silva.
Flyweight
Join Date: Oct 2006
Posts: 205
Matt Serra - He is the champ
Matt Hughes
GSP
Kos
Diego Sanchez
Karo
Mike Swick
Jon Fitch

Even without any additions, looks quite good. If more Pride guys come in, it would be more awesome but as it is, the division is great.

When a guy like Sherk (& BJ?) has to move to a lower weight division, it says much about it.
-I came|I saw|I failed-
Join Date: Mar 2007
Location: The plazzVan
Posts: 9,734
Quote:
Originally Posted by southpaw447
LHW the least stacked division has the be HW.
Are you serious?
the HW div has Mirko, Randy, Vera, Tim, Monson, Nog, Gabe, Herring, Mir, Arlovski
as opposed to MW which has: Rich, Silva, Nate, Mcdonald, Okami, Lutter
Currently Active Users Viewing This Thread: 1

(0 members and 1 guests)
Posting Rules

You may post new threads

You may post replies

You may not post attachments

You may not edit your posts

---

HTML code is Off

---