View Poll Results

: Who wins the rematch?

St. Pierre
79
69.91%
Penn
34
30.09%
Voters: 113. You may not vote on this poll
Penn is great at 155, but at 170 he's just not in good enough shape to compete with the top guys like GSP and Hughes. I pick GSP in a rematch.
I'm the Decider
Join Date: May 2007
Posts: 3,239
Penn has a reputation of gassing when he fights in a higher weight class.
---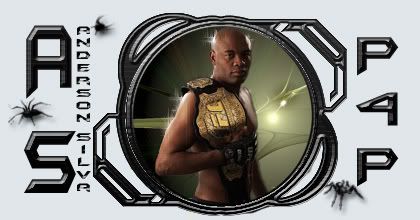 Pound4Pound, The Best There Is
Penn is one of my all time favorite fighters, but I've still got to pick GSP for this one. After the GSP/KOS fight, I wrote a post where I admitted that I finally believe GSP is the undisputed #1 WW in the world, and I meant that. GSP is much bigger and much stronger than Penn, and would undoubtedly follow a similar formula to what he did in the last 2 rounds of their first fight. That is, take Penn down and hold him there. I also think GSP has improved greatly since their first fight in all aspects of his game.

I think this just ties into the changing nature of the game and Penn's need to stay at LW. He's a natural LW, and when he moves up to WW he seems to have a hard time staying in decent shape. Even then, he's never going to be a big WW and that in itself is an inherent disadvantage. I feel BJ needs to play it smart and stay at LW, where he'll be a dominant force and be fighting at his proper weight class.

It took till his last fight to convince me, but I finally believe GSP is the true king of the WW division.
i think BJ's technique & that certain something could take the win over GSP.,but this has the potential to be an AMAZING fight.
---
Favorite Fighters:

Fedor Emelianenko
Mauricio 'Shogun' Rua
Anotonio Rodrigo Nogueira
Dan Henderson
Andrei Arlovski
Wanderlei Silva
Luke Cummo
---
Last edited by jehu pitchfork; 08-31-2007 at

02:43 PM

.
I say GSP simply because I don't think Penn cares about beating GSP. He wants hughes. And we all know that when the Penn that doesn't care shows up, he usually loses a close decision.

However, if Penn needs to beat GSP to get a shot at Hughes for the belt, I see him winning over GSP. For me, it all comes down to penns motivation.
---
Quote:
Originally Posted by Wawaweewa
I don't think Penn is capable of staying in good shape at WW.
I agree. He's so much better at LW.
I hope i never have to see Penn vs. Pierre, two of my fav fighters i wouldnt be happy if either won.

Id give the edge to st.pierre.

I think that people are right though Penn is more a LW fighter, his body is in great shape at 155. I think though at this point Penn wouldnt gas at both weight classes, remember he only lost to Hughes recently because he separated a rib during the second round.

This is the way i see it..

GSP- faster, better footwork, slightly stronger
Penn- heavier hands, better submission knowledge
Wow I thought the polls might be a little closer then this.
Quote:
Originally Posted by Aaronyman
i think henderson has a better chance at that...
I'm not so sure about that.
Flyweight
Join Date: May 2007
Location: Canada
Posts: 338
IMO GSP takes the rematch as well. GSP has improved aalot since that fight and I think that his size and strength would be the down fall of penn. I would love to see this fight jsut because the first one was so close I want to see a stopage not a decision. GSP is getting better and better and his game plans are going to be key in this fight. Greg Jackson is going to do wonders for the Canadian and I cant wait to see gsp vs Matt or Matt lol. WAR GSP!!
MMA Fanatic
Join Date: Nov 2006
Posts: 43
St Pierre's Striking Has Improved Dramatically, So Penn Wouldnt Have His Way In The Stand Up Like He Did In The First Round Of Their Fight. And I Believe At This Point St Pierre Could Take Anyone Down If He Needed To Score Some Points.3 Rounds Id Give Gsp A Unanimous Decision. 5 Rounds I Think Penn Gasses And The Ref Steps In Due To Tko By Ground & Pound, 4th Round. St Pierre Has A Tremendous Advantage Over Anyone, Just Like Kos Will If He Works On His Striking. Gsp Can Try The Striking Thing For A Couple Of Minutes, If Hes Winning, Keep Striking, If Hes Losing In The Stand Up Take His Opponent Down. Gsp Is Gonna Be Ww Champ Again, And We Get To See Him Fight For At Least 10 More Years, So That Means Hes Only Gonna Get Better. Imagine Gsp With The Best Wrestling, Superb Striking And If He Becomes A Black Belt In Jiu-jitsu. Nobody Will Be Able To Handle His Riddum.
Currently Active Users Viewing This Thread: 1

(0 members and 1 guests)
Posting Rules

You may post new threads

You may post replies

You may not post attachments

You may not edit your posts

---

HTML code is Off

---