Hard to get excited about this event its not free to us in the UK so i won't get to see it. None of the UK ones are that why i prefer the USA based event. As a result i have not see much of Bisping or Cro Cop fighting in the UFC.
Quote:
Originally Posted by bbjd7
Only problem with UFC 75 is Thaigo Silva isn't on TV. This kid a going to be big time and He is fighting a guy who will stand there and bang with him so this should be a very impressive showing for Thaigo. But like everyone else said Hendo, Page and Cro Cop all on the same card with Hendo and Page looking to be a war and Kongo and Cro Cop looking to be some fun stand up. Hammill and Bisping will probably suck because Bisping has never impressed me in a fight and Hammill is a one dimensional wrestler with somewhat heavy hands and horrible form. I wish I got to see Thiago but I guess I'm just going to have to cheer for some 1st round KO's.
But that the thing, its on tape delay so it's not set in stone who we will see and won't. Last time at UFC 70 I remember a lot of people were excited to see Machida vs. Heath but it was so boring they pulled it from the tape and showed something else I believe. Also don't forget tonight is WEC 30 and Friday they are re-airing UFC 70 on Spike TV. But hell yeah I am excited for UFC 75, wanna see how Hendo fairs with Ramp. Bisping is the effing man, HA getting tested, an angry giant in Cro Cop.
---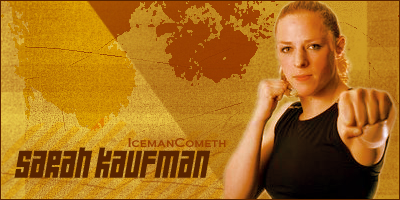 Currently Active Users Viewing This Thread: 1

(0 members and 1 guests)
Posting Rules

You may post new threads

You may post replies

You may not post attachments

You may not edit your posts

---

HTML code is Off

---