MMA Fanatic
Join Date: Mar 2007
Posts: 72
I am afraid for some forumers here..
---
if Forrest Griffin pulls off the upset against Shogun!! So many here(including me sometimes)think that Shogun is the best light heavy weight ever, and that he will never lose. I speculate that some here will commit suicide if Forrest pulls off the upset.

I *think* Shogun will win, but I ain't counting Forrest out either. He is training with Randy, and Forrest' striking has improved.
shogun is a better fight at this point. anyone can win on any given day in the ufc. shogun doesn't really match up 'amazing' w/ a guy like forrest, but he's still the obvious favourite, as he's considered the #1 LHW in the world by many.
Here's a fight where I want Shogun to win, but I won't be devastated if he doesn't, unlike if Cro Cop or Randy were to lose at this point. I like Forrest so it's almost a win-win situation. I do hope Shogun comes out like a vicious animal, though.
MMA Fanatic
Join Date: Feb 2007
Posts: 94
I like them both, don't get me wrong. I've always seen talent in Forest, but I think he's bitten off more than he can chew with Rua. I guess we'll have to wait a few more days to find out.
I'm going for Shogun, and I think he'll win, but I wouldn't exactly bet money on him at UFC 76 for sure.
---
Shogun is by far my favorite LHW fighter because he is just so exciting and active in a fight. However, I think without a doubt he was the best LHW in the Pride ring. I am not so sure he will be AS dominant inside the cage with different rules. He did rely a LOT of stomps and soccer kicks. In practically all his fights he was looking to score with those moves. It will be interesting to see his adaptation to the new rules.

PS. I know he fought under these rules in Pride US shows but even in those I dont think he looked AS dominant.
---

Gonzaga vs dos Santos - UFC on VS
Vera vs Jones - UFC on VS
Bibs vs Hansen - Dream 13
GSP vs Hardy - UFC 112
Gomi vs Florian - UFN 21
Nelson vs Struve - UFN 21
I'm the Decider
Join Date: May 2007
Posts: 3,239
lol another TUF fan who thinks Forrest belongs with the worlds best fighters.
---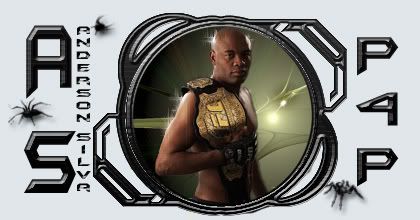 Pound4Pound, The Best There Is
it will be a great fight. shogun will win. but it will be ghood for forrest to learn were he is
---
Rep Me...I Will Rep You Back!
sry shogun no soccer kick i cant wait to see him get KO'ed by anyone maybe even Dan .... do get me worng i like him but ge gets too mch credit and i want to see him lose call me a hater or wutever
---
My Top 10:
Fedor
Henderson
GSP
Lyoto Machida
Aleks E
Josh Barnett
Big Nog
BJ Penn
Anderson Silva
Cro Cop Musosi and bada hari
I don't think Forrest deserves to beat Shogun personally. He cries after losing, and his last fight wasn't impressive at all. I think Shogun will push the pace, resulting in Griffin going back to his brawler-style, and then he'll get clinched and KOed via knees to the face
---
What a stud
Quote:
The power of Aleks, his small baby and pimp hardcore dogs has granted you useful insight, my friend.
Currently Active Users Viewing This Thread: 1

(0 members and 1 guests)
Posting Rules

You may post new threads

You may post replies

You may not post attachments

You may not edit your posts

---

HTML code is Off

---