Megaweight
Join Date: Nov 2006
Location: Kansas City, Missouri
Posts: 5,148
KDS13's Thoughts on UFC 75
---
Champion vs. Champion...turned out to be all we thought it would be. Rampage and Hendo had a complete war for 5 solid rounds. Is it just me or is Rampage turning into a VERY well-rounded fighter. He's 6-0 in the last couple years and looking very good. Controlling Hendo on the ground is a feat in itself.
Bisping Hammill is the biggest tragedy in the sport since Griffin Ortiz. What fight were the judges watching? Kudos to Doug Krosby, the judge who scored the bout correctly, 30-27. How does Bisping even get a round in that fight.
On top of that, shame on myself. I didn't give Hammill a chance, and now I'm actually looking forward to seeing him fight again.
Houston Alexander is for real...and, uh, Nebraska is in the building?
Sakara...look for the takedown buddy.
Yves Levigne is GOD. He's quietly been doing the best joba ref has done. The next Big John...only smaller?
Marcus Davis gave us a glimpse of his whole career. He got finished, well almost, and makes a HUGE comback worthy of some highlight reels to come. Great fight, great submission, Nog'esque heart.
I saved this for last cause its sad, but Cro Cop is done. Kongo tooled him for 2 rounds and the 1st was close. He just doesn't have it anymore for some reason, and that makes me wanna cry.
UFC 75 was a blast, and it was free. Kudos for UFC putting on a great show, f-you judges for the Bisping Hammill fight, great job to the UK fans...you were awesome.
Great Event.
---
the first round of kongo/cro cop wasn't close...not that it matters
MMA Fanatic
Join Date: Feb 2007
Posts: 70
I agree with 100% of what you said.It makes me sad to think that CroCop might be done so soon after getting exposed to the UFC only fans.Many probably don't realize how accomplished he was before he came to the UFC!!
MMA Fanatic
Join Date: Sep 2007
Posts: 65
Good review. This was my first UFC event. I have to say I enjoyed it, but what REALLY worries me is the Hamill/Bisping fight. It just seems like the UFC is rigged like the WWF or Don King boxing. I am pretty sure that Hulk Hogan vs Andre the Giant was more legitimate than that fight ... I definitely smell a rat.
I cant stand watching FREE events that should have been a PPV. The commercials completley KILL the excitement of watching the fights. I'll get into the first round, be having a lot of fun, then 10 minutes of shitty commercials...makes me lose all the excitement i built up.

That PLUS, Cro Cop (my favorite fighter, ever) getting MAULED, and fighting like complete shit, ruined the night for me as well. Plus Hamill getting robbed.

Wow, i didnt like the event that much.

Hendo vs Rampage was decent. Man Rampage has ******* heavy hands.
Nebraska....is.....in....the.....house...

Houston's got mad power, but why did Sakara clinch with him? Have him fight the winner of Machida/Nakamura.

Cro Cop has apparently a busted rib, which happened during the first round. The repeated knees to the groin didn't hurt either.
Hey man great review...I was gonna post one but you summed it all up very nicely!
---
Founding Rockateer of the Wilson Gouveia Rocketship!
Sig by Diesel
I'm the Decider
Join Date: May 2007
Posts: 3,239
It was a great show overall, and I still can't believe it was free. Rampage is young and still evolving I feel sorry for the guys who'll fight him when he reaches his peak.
---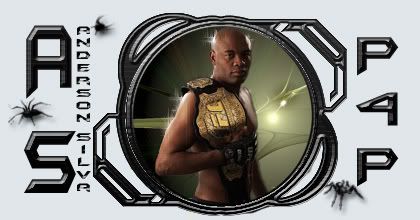 Pound4Pound, The Best There Is
Currently Active Users Viewing This Thread: 1

(0 members and 1 guests)
Posting Rules

You may post new threads

You may post replies

You may not post attachments

You may not edit your posts

---

HTML code is Off

---