Tito Ortiz - DEFEND YOURSELF!
---
ooooh, I'm playing with fire here, and alotta people are gonna hate me, but Tito does not deserve his hype. But believe me, I think he's top talent, and I have nothing but respect for him. He brings alot of entertainment value to the UFC and the revenues follow him aswell. He can even put on a really good show. But when it comes time to walk the walk, he loses almost 1 out of every 4 fights. He's beat alot of fighters with much lesser ability - just like Tyson, but when it comes to stiff opponents like Chuck and Randy, he can't find a way to win - just like Tyson. I like Tito alot, but I'm tired of hearing how he's the Sh*t. He's 31 and has a record that resembles the likes of Frank Trigg, Genki Sudo, and even Stephan Bonnar. I can understand liking Tito the man I can understand loving him as a fighter but claiming that he's the best and all that, well we gotta draw the line somewhere. He's a much better UFC personality than a fighter
---
Let's Bang!
Megaweight

Join Date: Apr 2006
Location: Everett, MA
Posts: 5,961
ur crazy man comparing his record to bonnar, tito has lost to the elite of the sport, frank shamrock, chuck liddell, randy couture, and guy mezger when he very young...hes beaten vitor belfort, wanderlei silva, evan tanner, guy mezger, ken shamrock and many others..he has a big mouth yes...but tito is a real good fighter and will be champ again someday
---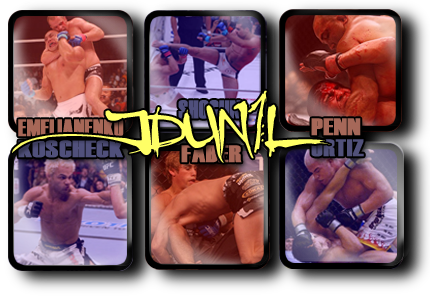 Mancrushes
1.Shogun
2.BJ
3.Fedor
4.Kos
5.GSP
Im in Porno's
Ya, lol to say tito's overhyped is rediculous.

Tito took a whole year off from the UFC basically AND he has done nothing but gone along with these Shamrock fights even though they aren't really progressing him as fast. Tito probably should have gotten a rematch before babalu but since shamrock is washed up he keeps wanting chances against tito.

Seriously, next your going to say Wanderlei Silvia is the best fighter in the world and he's unbeatable probably lol.

oh and BTW during his chuck liddell fight, he tried to strike with liddell, he didn't even try and take him down.
---
What is it that is going to be on your mind when you're on your death bed? Will it be the tedious years of 9 to 5, or the memory of some great acheivement. Maybe a moment you stood in glory to the applause of millions.
-Evan Tanner
dude take a loook at his lossses , he lost to a PRIME Guy Mezger in his 2nd ever fight , what did you expect from him , he lost to a PRIME Frank Shamrock , which was kinda like Tito vs FORRREST (lEGEND vs upncomer) and he lost to a PRIME Randy Couture and a PRIME CHuck Lidddellll big deal , those are TOP fighters man , hes not losing to no chumps , hes losing to the best , nothing to be ashamed about , he still has lots of fighting left in him man , he'lll wear gold again in the next yr or so , id bet on it
---
"I only want to be known as the best ever, is that too much to ask?" - BJ Penn
Megaweight

Join Date: Apr 2006
Location: Everett, MA
Posts: 5,961
future hall of famer no doubt
---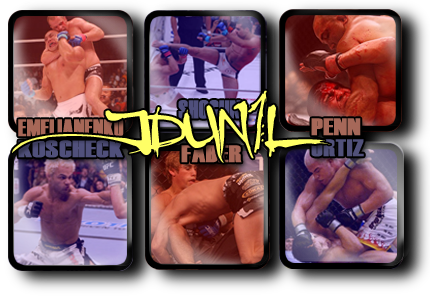 Mancrushes
1.Shogun
2.BJ
3.Fedor
4.Kos
5.GSP
Im in Porno's
Currently Active Users Viewing This Thread: 1

(0 members and 1 guests)
Posting Rules

You may post new threads

You may post replies

You may not post attachments

You may not edit your posts

---

HTML code is Off

---