-I came|I saw|I failed-
Join Date: Mar 2007
Location: The plazzVan
Posts: 9,734
Word Damone, I dont even know, alls I know is Melvin KO'ed some fool and it was really nice
Peter Aerts has got an impressive KO reel but you cannot beat Jerome Lebanner. His KO's are top quality.
In ufc as much as I hate the guy Baroni vs Menne was exciting.
Im not sure if anyone remembers but Tank Abbott vs Matua, a brutal KO but funny.
---
Franklin,Gouveia,Maia,Kharitonov,Hunt,Liddell,Pari syan,Hardy,Shlemenko,Machida,Gomi,Bustamante,Evans ,Edgar,Hathaway,Bonnar,Murray,S.Carter,Ludwig,Pett is,K.Gill,Sobral,Mousasi,D.Cruz,Arona,Nogueiras,Co te,Ole Laursen,Kawajiri,Sakuraba & K1 Lebanner!
i'd say the scott smith vs pete sell KO was pretty crazy. scott smith was pretty much out of it after that gut shot then he swung in desperation for the KO, that was pretty damn freaky.

im surprised noones mentioned gonzagas lhk to crocop yet. although, cro cops landing made it look alot worse.
MMA Fanatic
Join Date: Jun 2007
Posts: 46
CC vs Wandy 2nd fight, the LHK KO by CroCop in that was amazing. And CC's loss to Gonzaga by LHK, i thought he was dead when he got hit with that lol
Arlovski v. Buentello - where buentello goes to sleep on arlovski's shoulder and then falls to the floor.

Scott Smith v. Pete Sell- Comeback KO. incredible.

Rich Franklin v. Nate Quarry- its the reason nate had spinal surgery. gg rich, spinebreaker.

i got lots more, but i'll leave it here for a while
also, i should add- Melvin Guillard's highlight reel has some fantastic KOS on it. I think it's still on youtube. check it out. that kid is brutal, i wish he'd get some ground game though.
well lets see

Sokoy over Arona was sick and quick.

Martin/Leben and Quarry/Drago.

Telligman/Sylvia

I hate to say it but I give props to Rampage over Liddell.
---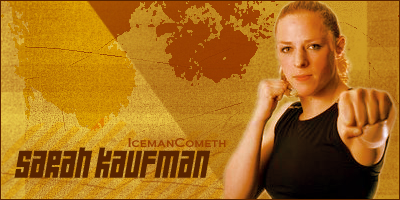 attention whore
Join Date: Oct 2006
Location: Branson, Missouri
Posts: 14,445
Quote:
Originally Posted by IcemanCometh
Sokoy over Arona was sick and quick.

Telligman/Sylvia
Great picks, IMC.
Man, Sokky blasting Arona was great. Absolutely great. I can't stand Arona, so I enjoyed watching him get whomped.
Sylvia doing his Cro Cop impersonation was great, though it's too bad that Telligman was the one being kicked. Oh well, still an awesome KO. That may be my favorite Sylvia fight behind the Cabbage one. Sylvia looked great, and really picked apart Tra.
---
Banned
Join Date: Apr 2007
Location: Montclair, NJ
Posts: 11,605
Shogun vs Kanehara is possibly the most brutal and great KO ever.
Frank on Igor is outstanding especially when you realize how great Igor's talents where and that that slam ended his career.
Sylvia on Telligman is outstanding
Sokky hitting both Arona and Nogueira was fun
Shogun vs Arona with the hammer fists was cool
Melvin punching Gabe rudeiger in the gut was priceless
But the best non talked about KO ever is
Anderson Silva vs Tony Friklund
This elbow is just so beast and Anderson just walks away
Video Anderson Silva vs. Tony Friklund - cage, rage, Anderson, Silva, Friklund - Dailymotion Share Your Videos
Thank you Damone.

I gotta add Soboral/Liddell II it was great b/c Babalu went after Big John after he stopped the fight.

Another great one that rarely comes up Sanchez/Riggs, helluva of a knee.

Also Diaz/Lawler was just pure brillance.

Gomi/Ralph Gracie was another fun quick one.
---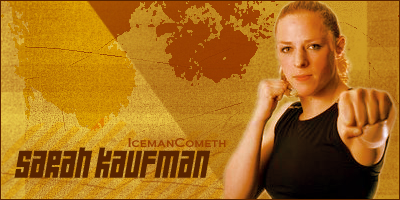 Currently Active Users Viewing This Thread: 1

(0 members and 1 guests)
Posting Rules

You may post new threads

You may post replies

You may not post attachments

You may not edit your posts

---

HTML code is Off

---