If Nate Quarry couldn't pull it off, then there is now way Chris Leban can. Lets face it, Quarry is a lot better than Leban!
Rich, no doubt in my mind!
---
Romans 14:11-12... 11It is written: " 'As surely as I live, says the Lord ' every knee will bow before me; every tongue will confess to God.' " 12So then, each of us will give an account of himself to God. May God Bless us all.www.mmaworld.org
RIP Leben
---
Leben will get wrecked, he's not even close to being ready for Franklin IMHO!
---
The right to swing my fist ends where the other man's nose begins.
- Oliver Wendell Holmes

"Victory is always possible for the person who refuses to stop fighting."
Yeah, that's a great idea. If Swick can get passed Loiseau, then have them set up their rematch (which I think is quite anticipated by a lot of fans) in December.
MMA Fanatic
Join Date: Aug 2006
Posts: 58
Quote:
Originally Posted by Turkish
Not to take anything away from Leben but look what happened when he fought someone with some experience(Silva), now Silva has a title shot, I'd be pissed if I was Leben but I think he should fight the winner of the Swick/Loiseau fight then title shot. JMO.
I personally think that is a good choice, winner of Swick/Loiseau. I really don't think Leben can go with Rich Franklin, though crazier things have happened. I feel that Leben will wind up leaving the UFC after another year or so. Just a feeling.
Death to Leben
Leben<Franklin. Leben isn't that good and would get destroyed similar to the silva fight
---
Mac Danzig and his bird feeder once visited the Virgin Islands. They are now The Islands.
Mac Danzig can kill two fighters with one bird feeder.
Superman owns a pair of Mac Danzig bird feeder pajamas.
Megaweight

Join Date: Apr 2006
Location: Everett, MA
Posts: 5,961
Quote:
Originally Posted by boondock
Leben will get wrecked, he's not even close to being ready for Franklin IMHO!
i agree, leben woulg get ko'd second round...ur from revere huh?? im from everett..thats kinda funny.gbl is in the house
---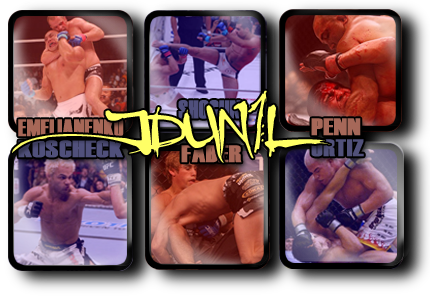 Mancrushes
1.Shogun
2.BJ
3.Fedor
4.Kos
5.GSP
Im in Porno's
MMA Fanatic
Join Date: Jul 2006
Posts: 47
Leben is a wild, uncautious striker. He's not ready for Franklin for sure.
Bantamweight
Join Date: Jul 2006
Location: Boston
Posts: 612
i agree with most that leban is not ready yet, nothign against him personally but Franklin is a A+ fighter.
---
Steve-d
www.steved-mma.com
// My Training Blog!
This is a joke right?

This fight will never happen. The only way Leben will ever get a title shot is if Silva beats Franklin and Leben beats an average opponent to have "The rematch that everyone has been waiting for"...the "retribution".

And his striking is far from top notch, swinging your arms around with your eyes closed is not top notch. Yes he has a lot of power, but a lot of guys have a lot of power, and they arent considered top notch strikers. His striking is sloppy, and any good striker will get through them and knock him out (aka Silva).
Currently Active Users Viewing This Thread: 1

(0 members and 1 guests)
Posting Rules

You may post new threads

You may post replies

You may not post attachments

You may not edit your posts

---

HTML code is Off

---