The times they are achangin'
---
Well its happened the old Guard are starting to go out on their sheilds and the newer are coming through.
Who do you see maintaining a huge running domination streak?
Will it be Alexander will it be Florian? Who will be the next super dominating fighter that can maintain merciless wins and dominate all?
What do you think
---
TEAM GROTTY 2013
Stefan Struve
Donald Cerrone
Glover Texiera
Cub Swanson
Kim Dong - Hyun.
Houston Alexander
---
"If I had to pick the single greatest player on the planet, I take Kobe Bryant, without hesitation." -Michael Jordan
Banned
Join Date: Sep 2007
Posts: 369
rampage, gsp, maybe vera.
International Stalker
Join Date: Nov 2006
Location: San Diego
Posts: 5,203
jackson for a few defenses until Shogun or wanderlei get there shot. If quinton beats them then idk who.

GSP. I expect him to hold it for a good 3-6 defenses.

Nog or Fedor: Forever.
---
Credit to ThaMuffinMan
Kenny Florian will keep the wins coming until hes champ.
---
Kenny KenFlo Florian. The man the myth the legend
People seems to be really sold on Florian right now. I think he will keep winning until he faces another powerful wrestler. Like Sherk again or Stevenson. Or if he runs into Penn then his streak will end.

I personally am still sold on GSP being the next dominant fighter. I think he will eventually get the title back and go on to have a Hughes like title run.
---
Before you say something stupid you might want to think about this shit.
---
Last edited by thelegendrvb; 09-30-2007 at

03:59 PM

.
attention whore
Join Date: Oct 2006
Location: Branson, Missouri
Posts: 14,445
Machida.

I don't see anyone beating Ryoto Machida in the UFC. You'd need to be as fast as him, but there's no one that is. You would have to be an equal or better striker, and there's no one that is either.

Rampage could, probably, but I think Lyoto would just outpoint him. If Rampage manages to get Lyoto down, then Machida will just get right back up. He's just way too tricky, and with him, you're going to always stay alert.
---
I think both GSP and Forrest Griffen will come into their own and hold on to beat some good fighters. GSP will get his belt back and dominate the youger fighters in his division. Although, I think Fitch will give him a tough fight.

Forrest showed me something in that Shogun fight. He showed intelligence and planning that is on a similar level to his trainer Randy Couture. If his boxing and ground game continue to improve at the same pace they are now, I think he can beat absolutly anybody in that division. This Forrest Griffen is not the same guy that went to war with Bonner and got dropped by Jardine
---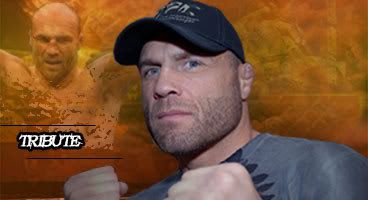 Vexxed' Minions
Lyoto Machida
Sean Sherk
Nate Quarry
Nate Diaz
Jonathon Goulet
Currently Active Users Viewing This Thread: 1

(0 members and 1 guests)
Posting Rules

You may post new threads

You may post replies

You may not post attachments

You may not edit your posts

---

HTML code is Off

---