LIE or DIE
Join Date: Nov 2006
Location: Winnipeg
Posts: 1,931
Is Sylvia "too big" for Vera?
---
Tim Sylvia is the definition of heavyweight, while people have questioned why Vera actually competes at heavyweight when he would do much better at the lower weight class. Yes, I know Couture outwrestled Sylvia for 5 rounds and him and Vera are the same size. But that's where the comparisons between Couture and Vera end. Veras' strongest asset is his muay thai (using those noice knees) while Randy is of course the god of wrastling.

Veras' strength has got to be an area of concern seeing as he's going into the cage against a guy who it would be easy to come in on with a big reach advantage. Vera can use kicks, but Sylvia will use kicks as well. Can Vera wrestler the monster to the ground? Not to sure. Sylvias take down defence is pretty steller and we havn't ever seen Vera wanting to go to the ground.

So does Vera even stand a chance? When he loses will he be FORCED to drop down to 205?

Man, I don't know. I want Vera to pull this one off but Sylvia is just a monster. If Vera wins it'll be by points IMO, but I just can't bet on him which sucks. He better live up to the hype.
---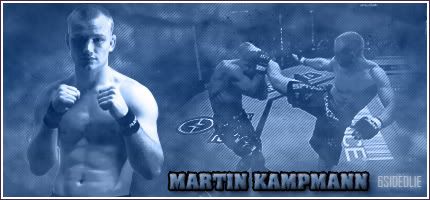 TEAM LORD:
1. Antonio Rodrigo Nogueira
2. Nate Marquardt
3. Goran Reljic
4. Amir Saddolah
RANKING: TBA
TOTAL POINTS: +TBA
he has a chance depending on what tim sylvia shows up if its champion angry tim vera will probably get his ass handed to him but if its diaper tim i think vera will take it
nah diaper tim has won lots of fights in the past man, i dont agree with that. thats tims whole way of fighting, he uses his abnormal 80something inch reach to get away from people, to avoid any action and when it is pressed upon him he can use his size to his advantage. no skill needed just size for big ol timmy.
he has skill he can knock people out and from wat he showed in the monson fight he has a decent ground game so ur statement about no skill is false
Quote:
Originally Posted by royalking87
he has skill he can knock people out and from wat he showed in the monson fight he has a decent ground game so ur statement about no skill is false
Repped thank you. I am so sick of People saying Sylvia has no skill. Like, how many people does he need to KTFO?
I see Tims size as a major handicap in this fight for vera.
Banned
Join Date: Jun 2006
Posts: 4,466
HAHA, 23 wins with only 5 going to decision and he has no skill??? I hate Tim, but I will never say it doesn't have skill. He doesn't need to submit people because he is very good on the feet which is what I thought people wanted to see. If it does go to the ground he knows how to handle it.
I don't see Vera getting anywhere in this fight. The only way he can prove me wrong is by landing a big shot and pressuring Tim into the side of the cage where his size and strenth wont be a factor and he can clinch up and knee like crazy. I don't see Vera getting past Tim's jab enough to clinch and if he can, I think Tim will just puch him off.
I can honestly see Vera shutting off Tim, with leg kicks and just well, everything. Vera is a much smarter fighter in my opinion. But hey, I could be wrong.
in a word yes
---
"If I had to pick the single greatest player on the planet, I take Kobe Bryant, without hesitation." -Michael Jordan
I think so. Vera has some skills but honestly people give him way to much credit considering who hes fought. I really think if Sylvia comes back healthy hes gonna punish Vera. Of course Ive been wrong before.....
---
Currently Active Users Viewing This Thread: 1

(0 members and 1 guests)
Posting Rules

You may post new threads

You may post replies

You may not post attachments

You may not edit your posts

---

HTML code is Off

---