Cro Cop to return in 08!
---
---
[
Featherweight
Join Date: Apr 2007
Location: Germany
Posts: 1,461
I beg he will do good.
---
FightingIsBelieving

Nichts reimt sich auf Uschi!
Nothing rhymes on Uschi!

Wer ist hier noch Deutscher ausser mir?
I hope he comes back with a vengeance this time!!
---
"If You Ain't Cheating, You Ain't Trying" - Tito Ortiz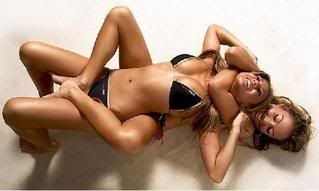 Flyweight
Join Date: Jan 2007
Posts: 222
If he loses again I'm definetly going to cry.
---
"One time my wrist watch stopped from fear." - Mirko CroCop

"All I guarantee is violence" - Wanderlei Silva
Great news. I was worried for a while that he wasn't going to come back. Here's to some more highlight reel footage.
---
Fav. Fighters
Wanderlei
"The Axe Murderer"
Silva
Antonio Rodrigo
"Minotauro"
Nogueira
Ken
"You got kicked. By a kick."
Shamrock
WAR The CroCop!
I could care less = you care

I couldn't care less = you don't care
Bantamweight

Join Date: Mar 2007
Posts: 721
Hope he comes back refreshed and ready to fight. Want to see him fight for the HW championship.
MMA Fanatic
Join Date: Feb 2007
Posts: 89
I hope to god he comes back and LHK's someones head off, not literally but some more patented high kicks would be great and hopefully 1 last run for the title fight. Lets see him fight Arlovski and knock him out.
---
Roger Huerta = Next LW Champion
I hope he's not too reliant on his lhk. I really want to see him come back
Heavyweight Champ
Join Date: Aug 2007
Location: israel
Posts: 67
hungry cro cop and mad cro cop like the fight with silva, can eat even big nog alive imo.
if he is really gonna come back hungry, then he will rule the devision and it will be so fun to watch!
He should have taken time off after the Gonzaga fight in the first place. I hope he learns to set up his strikes better instead of hunting for a one-kick KO.
Currently Active Users Viewing This Thread: 1

(0 members and 1 guests)
Posting Rules

You may post new threads

You may post replies

You may not post attachments

You may not edit your posts

---

HTML code is Off

---