Megaweight

Join Date: Apr 2006
Location: Everett, MA
Posts: 5,961
The Crow vs GSP
---
i know this would nevr happen but if it did, who do you guys like in this fight?? i think the crow would be a little too much for gsp..hed win a close decision
---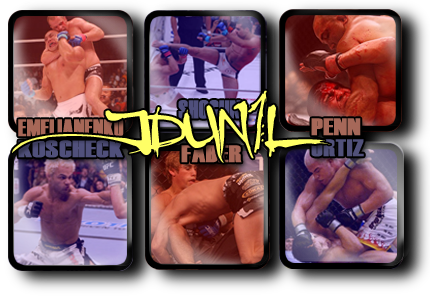 Mancrushes
1.Shogun
2.BJ
3.Fedor
4.Kos
5.GSP
Im in Porno's
GSP taught the crow everything he knows GSP for sure grasshopper.
we should stop with this vs crappy matchups that will never happen, Whats next? Matt Hughes vs Pat Miletich?
they are best friends, they wouldnt fight....but if they did, GSP would clearly OWN him
Yes it's tough to for-see some of these match-ups. What if they were to fight at there respective weight class? GSP at 170 and the Crow at 185... Of course ya have to give it to the Crow because he's heavier... GSP move up to 185? The Crow moving down to 170? Hard to say... Please match up fighters only in the same weight class....
Well on second thought (heh cant help it) I would like to see Franklin move back up to 205 and fight either Liddell or Tito.... Remeber Franklin did start his career at 205....
Incredible Hulk or Hulk Hogan
enough with the what if threads
It's been said but George and the Crow go way back. They wouldn't change weight classes just to fight each other. They could do it in the gym anytime they wanted.
Megaweight

Join Date: Apr 2006
Location: Everett, MA
Posts: 5,961
obviously this would never happen, but u never know CHuck and tito wer training partners and look at them now..i was just wondering who you guys thought would win
---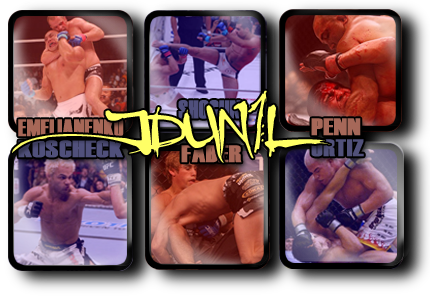 Mancrushes
1.Shogun
2.BJ
3.Fedor
4.Kos
5.GSP
Im in Porno's
Really? I never knew that.

Anyways I think George has potential to become one of the top pound for pound fighters in the UFC and would clearly overcome The Crow.
Currently Active Users Viewing This Thread: 1

(0 members and 1 guests)
Posting Rules

You may post new threads

You may post replies

You may not post attachments

You may not edit your posts

---

HTML code is Off

---