I'm the Decider
Join Date: May 2007
Posts: 3,239
I have UFC 29-76, as well as Pride Bushido box set vol.1-3
Pride 1-15, 25-27 I think(it's not clearly titled since I got it from a flea market). That Pride greatest knockouts dvd, UFC Ultimate Knockouts 1-4, some random King of the Cage stuff.
If I find a copy of UFC 56 I'll be set.
---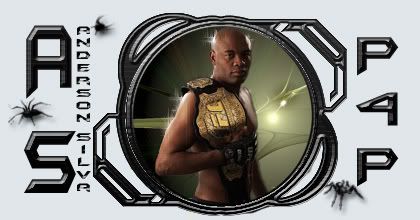 Pound4Pound, The Best There Is
UFC 1 - UFC 34
Pride 1 - Pride 16 + 2000 OWGP
Working my way through 'em chronologically. >_<
I have to say Pride 10 was the fkin shit.
---
Fav. Fighters
Wanderlei
"The Axe Murderer"
Silva
Antonio Rodrigo
"Minotauro"
Nogueira
Ken
"You got kicked. By a kick."
Shamrock
WAR The CroCop!
I could care less = you care

I couldn't care less = you don't care
Quote:
Originally Posted by Aaronyman
Just curious to see how much UFC/PRIDE you guys have that you can watch anytime you want?
Here's my collection as of right now:
UFC 50, 51, 55, 56-76 + Ortiz vs. Shamrock 3 + Sanchez vs. Riggs UFN + Sanchez vs. Paryisan + TUF5 finale + TUF3 finale
Pride 33, 34, Shockwave 2005, Final Conflict 2006, Final conflict 2005
getting more all the time...
I have:
UFC 45, 46, 60, 61, 63, 64, 65, 66, 67, 68, 74, 75, 76, Ortiz vs Shamrock 3, complete ultimate fighter season 2.
And that's all.
Bantamweight
Join Date: Apr 2007
Posts: 681
I have Pride 1 thru 22. Pride was so much better then UFC.
I've got a lot. I've got UFC's 1-20, then I've got a whole bunch of "best of" videos which have over 60 particular fights. I have a best of compilation of Wandy. And I also have all of the pride shows from FSN and UFC unleashed's.
---
Amatuer
Join Date: Aug 2007
Location: Scotland
Posts: 134
I only have one or two retail DVDs. Got every Pride + UFC event thats ever taken place though.
Featherweight
Join Date: Apr 2007
Location: Germany
Posts: 1,461
Pride 23, 25 and 28. And I just got Bushido 9, but on France
---
FightingIsBelieving

Nichts reimt sich auf Uschi!
Nothing rhymes on Uschi!

Wer ist hier noch Deutscher ausser mir?
ufc 1-4,41-76
ult kos 1,2
hits1,2
all access 6 or 7 of them
vale tudo 1-14
and god knows how many instructioals
---
"If I had to pick the single greatest player on the planet, I take Kobe Bryant, without hesitation." -Michael Jordan
Banned
Join Date: Sep 2007
Posts: 135
Quote:
Originally Posted by elardo
I have a leaked bootleg of UFC 78 if anyone's interested...only cost me $100 bucks.
HOW IS THAT POSSIBLE?
Quote:
Originally Posted by POUNANI
HOW IS THAT POSSIBLE?
ban for not being able to take an OBVIOUS joke
Currently Active Users Viewing This Thread: 1

(0 members and 1 guests)
Posting Rules

You may post new threads

You may post replies

You may not post attachments

You may not edit your posts

---

HTML code is Off

---