Quote:
Originally Posted by Negative1
The thing about that is Andrei has 2 straight wins and CC has 2 losses. There is no way that I see Joe throwing this together in a 'broken ranking' situation sort of way.

I wanna see Andrei in action too, what's going on with this guy, hes a great fighter who can beat alot of these top guys. I dont understand why he isnt in the mix anywhere, is he having personal problems with the UFC?

Cmon Andrei get it together!
his camps saying no one from the ufc is calling them, coupled with having only one fight on his contract he is needing to get a new contract. There is also a rumor flying around he will do something
big
soon.
To me its perfectly fine Nog is getting a shot, there was a rumor that Sylvia/Vera is for a title shot so its almost like they are saying Nog is there unofficial champion. As for Werdum, I would like to see him fight Lesnar if Lesnar is in fact signed with Zuffa, Inc.
As for GG, Kongo, CC, and for that matter AA-only time will tell what do with each of these guys. I feel a GG/CC rematch is in order since they are both coming off loses now-could be a good money maker. Kongo/AA would be interesting but one is going to have to step it up as they each have a borefest win in what should have been a slober knocker with someone screaming by God he's beating him like a government mule....stone cold, stone cold, stone. Oh wait sorry this is an MMA board. So yeah while AA/Kongo could be a great match it could also be very very borning. Maybe we do Werdum/Kongo and AA/Mir or AA/Lesnar.
Just my random thoughts.
---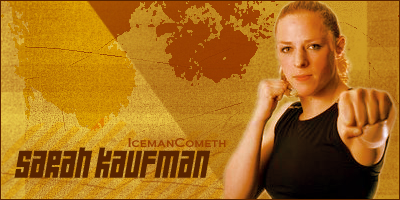 LHW Champ
Join Date: Dec 2006
Location: North Carolina
Posts: 1,377
Yeah Arlovski is kinda th odd man out. Werdum is no can by no means.
---
"Believe In The Power Of One"
Evan Tanner 1971 - 2008
Currently Active Users Viewing This Thread: 1

(0 members and 1 guests)
Posting Rules

You may post new threads

You may post replies

You may not post attachments

You may not edit your posts

---

HTML code is Off

---