MacDonald on Okami and UFC
---
Hey guys i found an interesting article on what MacDonald thinks of his upcoming fight with Okami, and reasons why the fight is not on the main card.
MacDonald must start fast at UFC 77 - Sportsnet.ca
Quote:
Jason (The Athlete) MacDonald, winner of three of four fights in the UFC over the last year, is admittedly a slow starter in his bouts. On Saturday, he knows he won't be able to get away with that against a guy like Yushin Okami.

The middleweight fighter out of Red Deer, Alta., will be on the undercard of UFC 77: Hostile Territory in Cincinnati, an event headlined by local favourite Rich Franklin challenging middleweight champion Anderson Silva.

With a career mixed martial arts record of 20-8, MacDonald has quickly put himself among the contenders in the UFC. He won his first two in the Octagon, over Ed Herman and Chris Leben in the last three months of 2006. That earned him a match with Franklin, with the winner being promised a title shot. The veteran Franklin handed MacDonald his first and only UFC loss.

That was a slight setback for the Canadian, but he got himself back on the winning track a few months later. In his last fight in Belfast, Northern Ireland at UFC 72, he fought Rory Singer, a less experienced fighter who on paper MacDonald should have had no trouble with.

After an uninspired first round which very well could have gone to Singer, MacDonald came on strong midway through the second round to eventually secure a TKO victory due to strikes. As the referee was calling an end to the fight, MacDonald stood up nodding his head as if to say, "It was only a matter of time." That was indicative of MacDonald's confidence coming into fights these days, even if it takes him awhile to arrive at that point in a given bout.

"For whatever reason I tend to start a bit slow, and then I seem to get going later. I'm not sure why that is but as the rounds go on I seem to get better and better," MacDonald explained. "The other guys fatigue and for whatever reason seem to get worse and worse. I just manage to hit my stride as the fight goes on.

"But going into that fight, I was pretty confident, I knew I was the better fighter all round, and I just wanted to show people the Franklin fight was just a minor setback and I'm still a contender."

MacDonald realizes that as he faces tougher competition, he'll have to be mindful of that and try not to start off sluggishly and give up the first round. This will especially be true against Okami, who is somewhat of a slow starter himself.

"(Okami) seems to come on strong late, so look for me to come out fast and try to make sure he never reaches his stride," MacDonald said. "We'll push the pace extremely fast on him, and try to capitalize on any mistakes. (I'll) look to finish him off with ground and pound or catch him with a submission before he can come alive like he tends to do in the third round."

The two fighters share something else in common: they are the two men that Franklin beat in his last two fights. And the winner here could well get his much sought-after shot at the title.

If Franklin and MacDonald both emerge victorious in Cincinnati, the two could square off again. MacDonald said he would love a chance to redeem his loss, especially since he learned a lot from it.

"Leading up to that fight, I was doubting myself, my abilities and if I had the skills to beat Rich Franklin," MacDonald admitted. "I learned the hard way you can't do that. You can't have negative thoughts going into a fight.

"Rich said he hit me with some of his hardest shots, and I kept coming back. So I learned that I did belong in the cage with a guy of that calibre."

While the UFC brass have not decided whether the winner of his fight will be the next in line for a title shot, president Dana White did confirm whoever it is will be in the mix. A lot will depend on who's holding the belt after the night, as well as whether Dan Henderson, who holds the 185-pound title in Pride, decides to drop down in weight in the UFC.

After Silva and Franklin, Nate Marquardt is ranked third but just lost to Silva in his last fight. Currently ranked fifth in the division, MacDonald doesn't see any reason why he shouldn't get a shot if he wins. But all he can do is take care of his end of the business, and he's happy he's facing the fourth-ranked Okami.

"To continue moving up the ranks, you have to fight guys ranked ahead of you. I'm looking forward to beating him and moving up in the ranks."

The only disappointing thing for him is that his fight is not on the main card. But he doesn't feel disrespected; in fact, he's been told by the UFC the decision had nothing to do with him.

"It has to do with the fact that Okami is a boring fighter," said MacDonald. "His match with Franklin was boring. Same with his fight before that. They're concerned that he's going to come out and be passive and not put on an exciting fight. I've told them I'm going to do my best to put on a show, and they have full confidence in me. But they're concerned about which Okami is going to show up."

"It's certainly disappointing to go from a main card for my first four, and then go to a major fight to determine who will be the next contender and then have to worry about not being on TV."

At least he knows that if he wins Saturday and indeed earns that title shot, his next one most certainly will be on TV.

---
Last edited by Judo_BlackBelt; 10-20-2007 at

12:27 AM

.
Thanks for the info, repped!


hmmmm
---
Founding Rockateer of the Wilson Gouveia Rocketship!
Sig by Diesel
I called it!!! Okami is not on the card because he's boring as shit!
Quote:
Originally Posted by DAMURDOC
I called it!!! Okami is not on the card because he's boring as shit!
Okami-fan would like a word with you...
---
Founding Rockateer of the Wilson Gouveia Rocketship!
Sig by Diesel
Quote:
Originally Posted by DAMURDOC
I called it!!! Okami is not on the card because he's boring as shit!
I'd bet the house on the fact that the UFC told Okami the exact samething about MacDonald.
---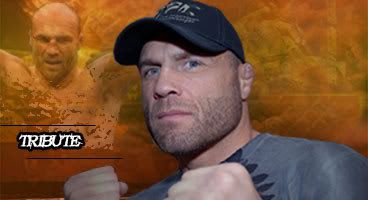 Vexxed' Minions
Lyoto Machida
Sean Sherk
Nate Quarry
Nate Diaz
Jonathon Goulet
I'd love to see Okami win and go on to beat Franklin/Silva and remain the champ for the next few matches just to piss off management with more "boring" fights lol.
Megaweight
Join Date: Mar 2007
Posts: 5,499
I have a feeling that they both have the same gameplan and for the first time they both could have an exciting first round.
damuroc Okami is not a boring fighter. for many reasons but i don't have the time right now to list them all so i'll save that for later.
if i can find the ARticle(which is is Japanese) Okami says he plans on pushing the pace with J-mac....and he's not going to just come on strong in the 3rd he plans to go hard all 3 rounds
this still pisses me off that this fight is a undercard....Really how many ppl want to watch Bonnar the roid user instead of J-mac and Okami?
Megaweight
Join Date: Nov 2006
Location: Kansas City, Missouri
Posts: 5,148
Okami is boring? His fight with Rich may have not been the greatest, but who didn't like seeing him dominate Swick for 2 rounds? Okami is a big, powerful dude. I think he'll finish this one early. I don't see JMac winning.
---
Currently Active Users Viewing This Thread: 1

(0 members and 1 guests)
Posting Rules

You may post new threads

You may post replies

You may not post attachments

You may not edit your posts

---

HTML code is Off

---