Conor McGregor trashed a hotel room and left it littered with Nitrous Oxide canisters
---
Quote:
The legend of Conor McGregor's Liverpool bender continues to grow as you can add destroying a hotel room and leaving it covered in drug paraphernalia to his list of possible activities.
The crazy stories coming out of Conor McGregor's week long Liverpool bender just keep getting better and better. First he appeared at the Grand National horse races at Aintree dressed like a pimp, and then he started popping up at house parties in various suburbs where he partied alongside the locals and ended up in a treehouse looking paler than he does trying to weigh in at 145 pounds.
Now we're getting word that UFC's Lightweight champion and his friends thrashed the Aintree hotel room they were staying in, causing "thousands of pounds worth of damage," according to The Sun newspaper. Pictures obtained by the outlet show the rented room in a state of complete disrepair with empty beer and liquor bottles strewn around. A large number of nitrous oxide canisters also litter the room.
Via The Sun:
Quote:
A source said: "There were canisters all over the floor, smashed glass and food lying about.

"They damaged sofas and left cig butts and his Irish flag."

The source said: "He got people in there to clean because of the level of damage. It's just been carnage. Just full-on partying."
So either Conor McGregor was making a lot of pastries or someone in his room / entourage really likes getting into the giggle juice. If McGregor decided to get crazy that way (and let's make it clear: there's no direct evidence the UFC fighter participated in any drug shenanigans), we hope he and his team were mindful of USADA's extensive list of out-of-competition banned substances. Because it's all in good fun until you pull a Jon Jones.
http://www.mmamania.com/2017/4/17/15...xide-canisters
The source is the sun.
The sun is known to be halfway between CNN and the onion.
Some parts are definitely accurate: Conor being in the tree house.
Not sure about the rest.
---
Hard work is the only real PED.
Prospects -- Doo Hoo Choi, Ashlee Evans Smith, Mickey Gall, Sage Northcutt, Thomas Almeida, Yair Rodriguez, Lorenz Larkin, Robert Whittaker
He did it for the LOLS.
---
If you don't read the papers you're uninformed. If you do read the papers you're misinformed.
Conor is going to be broke before he's 35. Or hell for all we know he might just be the best troll of all time, but probably not.
---
Think. It Ain't Illegal Yet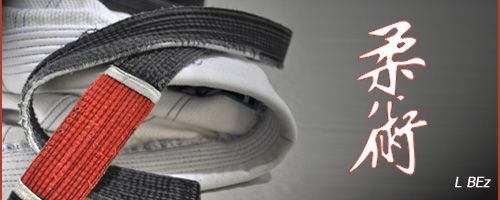 "Discipline Hurts Less Than Regret"
Featherweight
Join Date: Oct 2010
Posts: 1,038
He missed a trick, I'm sure there was some good glue around to be sniffed.
This could be why Conor gased in his first fight with Diaz. I'm sure he did this after he beat Aldo, even if it didn't make the news.
---
Hard work is the only real PED.
Prospects -- Doo Hoo Choi, Ashlee Evans Smith, Mickey Gall, Sage Northcutt, Thomas Almeida, Yair Rodriguez, Lorenz Larkin, Robert Whittaker
Currently Active Users Viewing This Thread: 1

(0 members and 1 guests)
Posting Rules

You may post new threads

You may post replies

You may not post attachments

You may not edit your posts

---

HTML code is Off

---