View Poll Results

: Who is the UFC Fighter of the Year for 2007

Anderson Silva
72
48.00%
Tyson Griffin
3
2.00%
Jon Fitch
2
1.33%
Randy Couture
24
16.00%
Forrest Griffin
9
6.00%
Rampage Jackson
39
26.00%
Other
1
0.67%
Voters: 150. You may not vote on this poll
I picked Anderson, simply because all of his fights this year were absolute clinics.
I'm going with Rampage. Beating 2 Champions from Pride and UFC back to back trumps any other fighters accomplishments this year. Not to mention his fight against Henderson is my FOTY so far.
Flyweight
Join Date: Apr 2007
Posts: 402
I meant to pick Rampage but chose Randy by clicking too fast.

Both he and Anderson had only one tune up fight before going for the title but I think just looking at opponents that Rampage has had the more difficult road. Eastman is beast, Liddell had been running roughshod over LHW division, and Hendo is extremely tough. Beating two champs and winning all three fights in convincing fashion puts Rampage at the top of my list.
---

Gonzaga vs dos Santos - UFC on VS
Vera vs Jones - UFC on VS
Bibs vs Hansen - Dream 13
GSP vs Hardy - UFC 112
Gomi vs Florian - UFN 21
Nelson vs Struve - UFN 21
For me it's a tie between Anderson and Forrest Griffin. His win over shogun had me speechless and in awe. I have the fight on DVR and everytime I watch it I still can't beleive it

But to be honest there are a lot of fighters on the rise this year.

Fitch has been tearing through the WW division with an Iron Fist

Randy did very well his last 2 fights even though he left, I still consider him Champion

Rampage has also done very well in his last 2 fights against top fighters

and even though I like Tyson he's robbing people of decisions left and right
---
Last edited by BoloPunch; 11-13-2007 at

11:44 PM

.
I'm the Decider
Join Date: May 2007
Posts: 3,239
Awesome voter turnout, and explanations well thought out.
---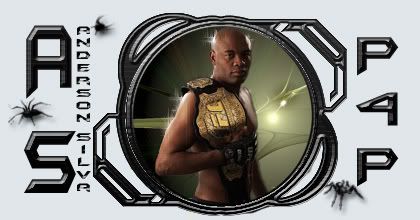 Pound4Pound, The Best There Is
Quote:
Originally Posted by wafb
I was leaning towards Anderson, but I couldn't discount Tyson Griffin and his FOTN awards, fight after fight. I guess Tyson is overlooked more often than not, because he isn't a Champ,yet.
Nah probably because he lost earlier this year.
He won't become a champ either.
Quote:
Originally Posted by jtaylor42
I meant to pick Rampage but chose Randy by clicking too fast.
You know, you could make a good case for Randy, considering the fact he came back at 43 to beat a heavily-favoured world champion and then defended his title against a man many thought would maul him.
Gonzaga's win over Cro Cop has lost some lustre since Mirko's mess against Kongo, but Randy was still considered an underdog, by many.
I'd say the three finalists would have to be...
1. Anderson Silva
2. Quinton Jackson
3. Randy Couture
...and a tough call between Anderson and Rampage for the win. I voted Silva at first, but now I'm leaning toward Rampage.
Forrest's win over Shogun was very impressive, but in my mind it's not enough for Fighter of the Year status. Getting a decision against Hector Ramirez is nice, because Hector's a tough guy, but not a top-level fighter at this point. Anderson, Randy and Quinton's wins are mostly against upper-tier fighters in championship fights.
Currently Active Users Viewing This Thread: 1

(0 members and 1 guests)
Posting Rules

You may post new threads

You may post replies

You may not post attachments

You may not edit your posts

---

HTML code is Off

---