Frankie Edgar = Next LW champ?
---
First off I'm shocked. I just got back from UFC 78 (I stayed the nigth at a hotel in Newark) and there is no love for Frank Edgar. I mean the guy dominated Spencer Fisher. I mean I didn't see any threads really about the fight. There is a lot of love for Thiago (which i dig) but none for Franky. The fight wasn't as exicting as I thought it would be but honestly that was because Fisher didn't have an answer to Edgar on the ground at all.

Edgar dominated using his wrestling. He has now beaten 2 guys who are both considered contenders in Griffen and Fisher. I mean this guy should be at the front of the line as far as the next title shot goes. And I think he goes ahead of Florian IMO.

Thoughts? and also why no Edgar love?
attention whore
Join Date: Oct 2006
Location: Branson, Missouri
Posts: 14,445
Spencer just didn't do anything in the fight and I'm both disappointed in him and impressed with Edgar.

Yes, he is a contender, and should get a shot next. 2 really good wins against 2 really tough LW's. I mean, Penn has a title shot, and he only beat a 145'er.
---
Amatuer
Join Date: Jun 2007
Posts: 129
I agree, I think he'll beat Florian if they fight. I am a big Florian fan but I'm not sure he would have an answer for Edgar's wrestling. Edgar looks very tough.
Now what I really want to see is Penn vs Edgar. Because that fight would probably come down to if Penn can keep it on the feet or if Edgar can do what GSP did which is wrestle BJ down and just control him.
Edgar impressed me a ton he is certainly up there wit Florian now.

Penn Vs Stevenson for interim title
Florian Vs Edgar for #1 spot, this assuming that Sherk gets suspended.
attention whore
Join Date: Oct 2006
Location: Branson, Missouri
Posts: 14,445
Edgar vs Florian would be the swankness.

Kenny's up there, too. Dude has racked up some really nice wins against Mishima, Robinson, & Din. Edgar, of course, has wins over Tyson & Spence. I, like, so want to see this fight happen.
---
Edgar vs. Sherk might be a nice mat-based match, because chances are neither guy would get away with lay and pray.
I think Edgar would dominate Sherk.

Edgar might not be as strong but he has the much better wrestling crenditials.

But I might be way off base it would probably be Ortiz vs Evans LW version. Where the weaker wrestler but the bigger stronger guy wins due to his strength.
I'm the Decider
Join Date: May 2007
Posts: 3,239
I guess Frankie gets no love because he keeps things on the down-lo and is not outspoken like BJ and the like. He lets his fights speak for itself. I hope he gets his shot against the winner of the Stevenson vs. Penn fight.
---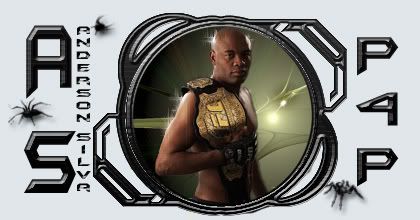 Pound4Pound, The Best There Is
I think he would get beat by Penn or Sherk, but would beat pretty much anyone else in the LW division. He'll be fighting for the strap in the future; the guy is a solid fighter.
Currently Active Users Viewing This Thread: 1

(0 members and 1 guests)
Posting Rules

You may post new threads

You may post replies

You may not post attachments

You may not edit your posts

---

HTML code is Off

---