Pedro "The Rock" Rizzo
---
I think he should be brought back. It'll definitly spice up the heavy weight division.

He is one of the best strikers in UFC history and one of my personal favorite fighters in UFC history. Its a shame that he wasn't brough back (is that what hapenned?) considering that he won his last two fights. Many guy's with worse records are brought back.


Pogo
I didn't know that.
I hadn't seen him fight since his last fight with Ricco Rodriguez.
Thats a real shame. He was really good back in the day and if he would have been a little more aggresive in his fights he would have been HW Champion. I think Pedro at his best could have taken out Sylvia. Plus he has beaten Arlovski.
Pogo
Don't forget though that Barnett beat Coutore and Rizzo knocked out Barnett. He also knockedout Arlovski pretty good and Arlovski beat Sylvia.

It would have been a good fight and a great slug fest. But I think overall Rizzo was quicker and had better striking, not to mention of course his vicious leg kicks. He's got to rank up there as far as having the most devestating leg kicks in UFC history.


Pogo
Quote:
Originally Posted by MMA freak
Hes not that good anymore, Sergei Kharitonov about a year ago I think beat him to a pulp and he hasn't faught since. He used to be good in the UFC 30 era but not anymore. I don't think he would change the heavyweight division in any way since he barely fights nowadays and hasn't won much since he left UFC. But his KOs were classic by all means. Hes sometimes boring though.
so the fight against Roman Zentsov doesnt count?
You guys are getting to far into who beat who. Its not apples to apples, and dont forget Sylvia and Barnett were both on steroids in some of those fights.
Megaweight

Join Date: Apr 2006
Location: Everett, MA
Posts: 5,961
rizzo isnt that old i believe hes only like 32-33..if he committed him self to training again i dont see why he couldnt be a top 5-10 hw in the ufc
---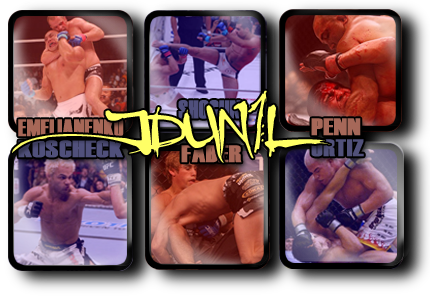 Mancrushes
1.Shogun
2.BJ
3.Fedor
4.Kos
5.GSP
Im in Porno's
Rizzo is a shell of his former self....but I think Igor V would be sick.
Quote:
Originally Posted by jdun11
rizzo isnt that old i believe hes only like 32-33..if he committed him self to training again i dont see why he couldnt be a top 5-10 hw in the ufc
Thats exactly what ive been saying for the past 3 years
Currently Active Users Viewing This Thread: 1

(0 members and 1 guests)
Posting Rules

You may post new threads

You may post replies

You may not post attachments

You may not edit your posts

---

HTML code is Off

---