View Poll Results

: Do you pay for UFC?

I want my couch/big screen/buddies. I pay for UFC!
42
48.84%
I like the bar atmosphere, plus I save on ppv!
8
9.30%
I stream from an underground site because I am sneaky sneaky
36
41.86%
Voters: 86. You may not vote on this poll
Where's the 'I watch it free on tv' option.
I'm from England, good old Bravo
---
FORMER UFC CPL CHAMPION
CPL RECORD
:
5-3
Events Attended: UFC 120, CWFC 45, CWFC 52
I usually buy them with a couple friends depending on who's town we're in on the night of the fights.

After that I download them and burn them for future rewatching.
I'm the Decider
Join Date: May 2007
Posts: 3,239
A couple of my buddies order it and I just go to their house, I've never once offered to chip in, yes I'm a moocher.
---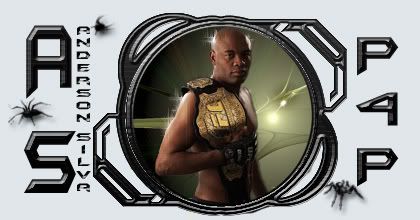 Pound4Pound, The Best There Is
Amatuer
Join Date: Sep 2006
Location: Kentucky
Posts: 170
People tend to buy the stacked cards and watch lesser ones at the bar. Those peeps got it all backwards.
I prefer to buy smaller cards and go to the bar for the huge ones,
it's the atmosphere. Streaming them is good, especially for the EXC ones I can't see(don't have showtime).
Streaming live UFC's is troublesome, too many peeps get on there when it's a big card and tends to make the stream
lag pretty bad. (didn't seem to be much of a problem on this last UFC.)
Bantamweight
Join Date: Dec 2006
Posts: 642
My friend's dad works for the cable company, so he gets the PPVs at half price, we then split it 2 ways once again, and so I pay 10 bucks. I buy 'em every time they're on.
There's even alternatives for those of us that have stone-age dial-up and have to wait hours and hours for a video to download. The un-mentioned black box is a favourite of mine because I was able to watch all of the sporting events, payperview movies and porn I wanted, for free. It's great when that yearly bill is really starting to stack up, but I usually choose to support the organization and pay for the show, or buy the DVD later.
I pay a small fee at a website which I will not disclose to get a dedicated stream to my 22" widescreen computer monitor. I do pay for the really good ones to watch on a 60" tho, but only if it's really good.
Flyweight
Join Date: Nov 2006
Posts: 459
Torrent.

It's hardly a secret guys.
---
Demian Maia may be the Fred Astaire of jiu-jitsu, but it's too bad Silva is the Gene Kelly of kicking everyone's ass.
Currently Active Users Viewing This Thread: 1

(0 members and 1 guests)
Posting Rules

You may post new threads

You may post replies

You may not post attachments

You may not edit your posts

---

HTML code is Off

---