View Poll Results

: crow vs swick

Mike Swick
7
38.89%
The Crow (i hate spelling his last name)lol
11
61.11%
Voters: 18. You may not vote on this poll
Megaweight

Join Date: Apr 2006
Location: Everett, MA
Posts: 5,961
Final tally for The Crow vs Quick Swick
---
we already got the final tally of the bj and hughes match up so lets see what we got with this fight..im gonna take the crow by tko in round 3
---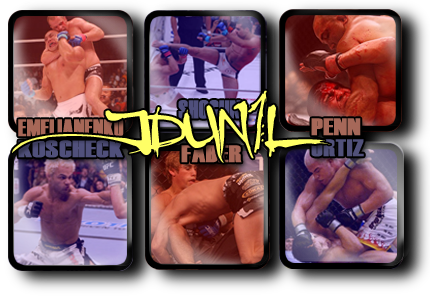 Mancrushes
1.Shogun
2.BJ
3.Fedor
4.Kos
5.GSP
Im in Porno's
Megaweight

Join Date: Apr 2006
Location: Everett, MA
Posts: 5,961
thats exactly how i feel this fight will go. its a shame one of these guys gotta lose, they both seem like real nice guys
---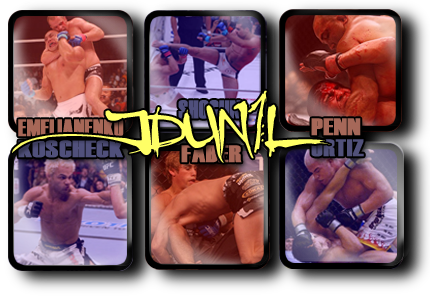 Mancrushes
1.Shogun
2.BJ
3.Fedor
4.Kos
5.GSP
Im in Porno's
Bantamweight
Join Date: Aug 2006
Location: Sacramento
Posts: 540
All I have to say is Swick will win. No ones seen him fight long enough in the octagon to determin if he's got bad cardio. I think overall Swicks victories in the octagon have been more dominating than The Crows with the acception of one amazing victory by The Crow aginst a certin TUF4 stepping stone whos yet to be elimated. Swick by KO Rd.3
---
Forum Bets: 0-0(Still undefeated)
Death Matches: 12-4-0
I hate spelling the Crows last name to! I usually just copy and paste it! Well anyways, The Crow will KO Swick or cut him up bad for the win!
I eat babies
Join Date: Jul 2006
Location: Troy, Ohio
Posts: 7,647
I'm gonna go with Swick on this one, but it's a close call for sure.
you guys all know im a Swick "nut hugger" haha so its an easy vote for me. I think its gonna be an absolute war though, I'm looking forward to it
Currently Active Users Viewing This Thread: 1

(0 members and 1 guests)
Posting Rules

You may post new threads

You may post replies

You may not post attachments

You may not edit your posts

---

HTML code is Off

---