I'm as exicted for GSP vs Hughes as anyone but that doesn't mean the UFC is doing right by Serra when they treated the Sherk situation completly differently.
Flyweight
Join Date: Aug 2007
Posts: 244
I think they have to make the GSP Hughes fight a title fight. Albeit an interim title. Serra will get fight whoever is champ when he's reecovered so there's nothing to fret about.
Yes Sera is still THE Welterweight champ even after the GSP VS Hughes 3. Now its pretty obvious that the winner/new champ of GSP VS Hughes will fight THE champ Matt Sera, will they both walk to the octagon with a title around their waist? I guess so?

But I think this makes sence, the whole interim thing. When the Lightweight was put on hold, Sherk was injured and the division was a bit thin at the time. Now with the Welterweight division, the UFC purposefully put the weight division on hold for a tv show and that division is full on contenders and the rest are soon to be contenders. It makes no sence to put the weight division on hold even more even if its to wait for the champ to come back, and we probably won't know in how long that will be.
MMA fighter

Join Date: Oct 2006
Location: West Carrollton, Ohio
Posts: 2,575
The reason no one is too upset is because this is necesary. I agree this isnt Serra's fauly, the TUF thing or the injury but it has been too long since the ww belt has been defended and there are some guys who have earned shots in the division. They are not stripping him and he will get to fight whoever wins but they have to continue on with the division while Serra is injured. I guess it did not necessarily have to be a interim title thing, it could have just been #1 contender status but then it would only be a three round fight. Not that big of a deal IMO because it sets up a good fight and Serra is still the champ and will get his chance to defend once he recovers.
Yes but it is a slap in his face to put a another WW champion out there. I mean Serra is the WW champion and after this Interm title fight no one will really remember that. He is already consider to be a lucky champ and now after this fight people will consider the winner to be the real champion. Even though Serra earned the real title someone else will be walking around with it.
Flyweight
Join Date: Sep 2006
Posts: 323
Guys, herniated discs and surgery is no joke. Serra will be completely laid up with no training at all for quite a while. He's going to be out of the game for quite a while...
Yes but why not do a interm title when Sherk was injured and then suspended. I mean 1 defense in 16 months. Serra could've defended his title much sooner if it wasn't for Dana.
Flyweight
Join Date: Nov 2007
Posts: 222
Shit happends, he hurt his back so what can you do? Anybody whos mad about that is a baby
There was some outrage over BJ vs Joe being for the Interm Title. Sherk got pissed. My question is why none for Serra.
Depending on how invasive Sera's surgury is either minor or major he is looking at 2-4 months recovery time, now that is the average person so that is probably about the time Sera will be able to very lightly start physical training again and he's probably likely 4-6 months before he is able to train to fight, professional wrestlers with this type of injury are typically out 6-8 months and they are not preparing for an actual fight so they dont need months of training for an opponent, I'd be surprised if we saw Sera back in the octagon before next August.

Is anyone sure if Sera needs surgury? Typically they will heal themselves but surgury is used on elderly people who take to long to heal naturally or in severe circumstances.
---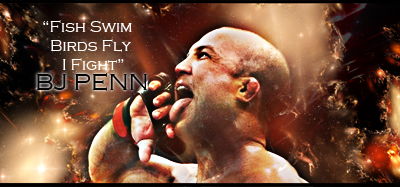 "If you get hit and it hurts hit him back you not knocked out yet."-Joe Doerksen
The Toxic Terrors (FFL)
Demetrious Johnson*Eduardo Dantas*Emanuel Newton*Will Brooks*Michael Page
Currently Active Users Viewing This Thread: 1

(0 members and 1 guests)
Posting Rules

You may post new threads

You may post replies

You may not post attachments

You may not edit your posts

---

HTML code is Off

---