He did catch a poke in the eye, I watched it two nights ago and it was pretty clear. As soon as he start wincing and rubbing at his eye, Chuck unleashed on him with that crazy flurry of punches.
even so a best case outcome for tito is to lose my strikes in the 3rd. i said it before so ill say it again. the only hope for a new LHW is to bring someone over from pride or k 1
---
people say either the world will end at 2012 or the aliens will finnally come back to us.....


i hope not cuz im writing a sci fi novel
Megaweight

Join Date: Apr 2006
Location: Everett, MA
Posts: 5,961
i think chuck is a match up nightmare for Tito, but something is telling me Tito is gonna suprise everyone and take Chuck down and give him a beating..i dunno why but I think Chuck will underestimate Tito and get outworked..When was the last time Chuck was in a grueling war..Vitor?Busta?thats like 4-5 years..If Chuck doesnt KO Tito early, he will gas and Tito will beat on him..You heard it hear
---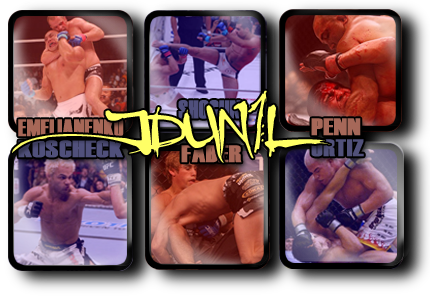 Mancrushes
1.Shogun
2.BJ
3.Fedor
4.Kos
5.GSP
Im in Porno's
MMA Fanatic
Join Date: Nov 2006
Posts: 3
I'm not sure what it means but Ortiz has been more respectfull of Liddel leading up to this one, than we've ever seen in past. The obvious, Chuck kicked his ass, I have a feeling he is in the best shape of his career.
I'm still thinking Liddel, tough, close, unanimous desision.
Currently Active Users Viewing This Thread: 1

(0 members and 1 guests)
Posting Rules

You may post new threads

You may post replies

You may not post attachments

You may not edit your posts

---

HTML code is Off

---