Ronin Ramzi
Join Date: May 2007
Posts: 1,243
Quote:
Last time I checked, it was on Dailymotion.com
ok
the 1st takedown from lyoto was great
he layed down for a while
got into clinch not much action going on again
awesome spinning heal kick by lyoto
nice attack by greco to momentarily drop lyoto
some good standup ensues
Greco trips lyoto momentarily again
Nutshot lol, lyoto looked in some serious pain
good sportsmanship
lovely takedown from lyoto again
lmao at the frank trigg "older brother syndrom" when talking about full mount, most true statement ever...
pretty good submission attempts from lyoto, good submission escapes from greco
lmao at the payback for the lowblow
overall a decent fight. I must admit though it put doubts in my mind of the upcoming fight with lyoto and sokky, will he be able to handle that kind of power? All I know is if he wins that fight I will be a fan. Even if he loses but puts on a great competitve fight I will be a fan
I have always wanted to be a lyoto fan but he is not very aggressive. I need to see more of his short but sweet momentarily outbursts of aggressiveness to really appreciate him
---
1.Mauricio Rua
Shogun
2.Quinton Jackson
Rampage
3.Fedor Emelianenko
The Russian Experiment
4. Thiago Alves
The Pitbull
5.Wanderlei Silva
The Axe Murderer
6.Lyoto Machida
The Dragon
7.Bas Rutten
El Guapo
8.Anderson Silva
The Spider
MMA Fanatic
Join Date: Jan 2007
Location: Edgewood, TX
Posts: 31
Karo Parisyan, Nick Diaz, Rampage
---
I've kicked more ass on accident than most people have on purpose.
I guess since everyone is doing outside the UFC

Lawler
Baroni
F. Shamrock
Aoki
Mayhem Miller
Bas
Nick Diaz
Robert Emerson
---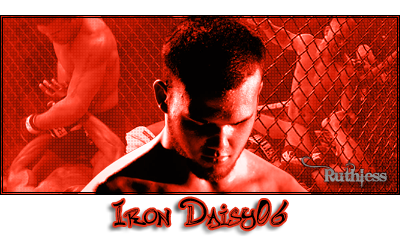 Fighters to watch
John Salter
Chris 'The Chronic' Conolley
Marcus 'The Bruiser' Brimage
Adrian 'Guard Yo Grill' Miles
Andy Roberts
MMA Fanatic
Join Date: Sep 2007
Posts: 4
Randy Couture
Forrest Griffen
Clay Guida
Anyone beating on tito
Currently Active Users Viewing This Thread: 1

(0 members and 1 guests)
Posting Rules

You may post new threads

You may post replies

You may not post attachments

You may not edit your posts

---

HTML code is Off

---