Who do YOU like to watch best?
---
Ok guys and girl,

There are many fighters to choose from in the UFC roster as of now.


Win or lose, WHO is the fighter you could watch every day, and why? (= the most exciting)


Since I just wrote a separate post about Clay Guida, he is definitely up on the top of my list. He doesn't just sometimes push the pace and makes exciting fights, he ALWAYS pushes the pace and makes exciting fights. Even if he's the smaller guy.


Other would have to be:

Joe Lauzon - It's awesome to watch him grow. He brings it and tries so hard

Forrest Griffin - Honestly, I don't LOVE Forrest. But his attitude is enjoyable. He loves fighting, he respects you while your fighting, and he won't hit you if you're down = good competitor.


Anderson Silva - I had to put one on my list that is an obvious choice. Anderson Silva is the man. His skills are scary good. He doesn't show any fear or nerves in the ring. Each fight is exciting.
International Stalker
Join Date: Nov 2006
Location: San Diego
Posts: 5,203
Anderson Silva, George st. pierre and Shogun! I'd watch them every event if possible.
---
Credit to ThaMuffinMan
BJ Penn, Frank Shamrock.
Anderson Silva's a beast and I haven't seen him in a non-exciting fight yet so yeah.
Randy Couture, just because.
Gray Maynard, Mac Danzig.
Joe Lauzon
Takanori Gomi.
etc
---
Religious Version:
"Faith without Works is Dead."
Academic Version:
"Knowledge without Action is Dead."
MMA Version:
"Skill without Will is Death."
Megaweight
Join Date: Nov 2006
Location: Kansas City, Missouri
Posts: 5,148
Jon Fitch, GSP, Anderson Silva, Shogun, Wanderlei...I could go on and on.

If I have to pick one, I'd say GSP.
---
Lyoto Machida - i dont care if people call him boring.
Brandon Vera - i dont care if he is overrated
Randy Couture - I dont care if he is really lying

and outside UFC

Nick Diaz - i dont care if he smoke pot.


I'll watch these guys fight every.
---
Rooting for..
HW
- Brandon Vera
LHW
- Lyoto Machida
MW
- Martin Kampmann
WW
- John Fitch
LW
- Clay Guida
Wanderlei Silva.

Aggression, heart and determination. Nothing better than watchhing him go into Muay Thai overdrive.
---
Fav. Fighters
Wanderlei
"The Axe Murderer"
Silva
Antonio Rodrigo
"Minotauro"
Nogueira
Ken
"You got kicked. By a kick."
Shamrock
WAR The CroCop!
I could care less = you care

I couldn't care less = you don't care
Tyson Griffen
Forrest Griffen
Clay Guida
GSP
Anderson Silva
Wandy
Ken-Flo
Diego Sanchez(I don't like him, but he is usually exciting)
Big Nog
Jon Fitch
Shogun
Chris Leben
Karo
Joe Lauzon
Din Thomas
Houston Alexander
Thiago Silva
Marcus Davis

Outside:
Aoki
BABALU
Cabbage
Fedor
Barnett
Hunt
Hansen

lol this just reminded me why I like MMA so much.
---
*_*_*_*_*_UFC FANTASY TEAM*_*_*_*_*
Wanderlei Silva
Evan Tanner
Kenny Florian
Alan Belcher
Alessio Sakara
Georges St. Pierre
Anderson Silva
Shogun Rua
Wanderlei Silva
Randy Couture
Houston Alexander
Melvin Guillard
BJ Penn
Guillard
Thiago Silva
Tyson Griffin
Thiago Tavares
Spencer Fisher
Matt Hughes
Sean Sherk
Drew McFedries
Martin Kampmann
Marcus Davis
Sam Stout
Kenny Florian
---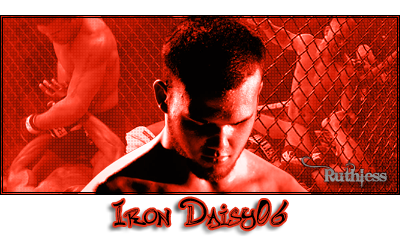 Fighters to watch
John Salter
Chris 'The Chronic' Conolley
Marcus 'The Bruiser' Brimage
Adrian 'Guard Yo Grill' Miles
Andy Roberts
Currently Active Users Viewing This Thread: 1

(0 members and 1 guests)
Posting Rules

You may post new threads

You may post replies

You may not post attachments

You may not edit your posts

---

HTML code is Off

---