BJ as Champion
---
This is not a thread debating whether Penn is going to beat Matt Hughes or not! Will find that out tonight! If he were to win what would he be like as champion! Would he be as dominating as Matt Hughes and have that title for a long time or will he have a short reign?
If Bj Penn becomes champion, I wouldnt think he would be as dominating as Matt Hughes has been, because there is still Georges st Pierre who beat Penn.
Therefore there would be atleat one huge threat against his title in my eyes.
Megaweight

Join Date: Apr 2006
Location: Everett, MA
Posts: 5,961
nope, regardless of who wins this fight they arent holding the belt for long..the division so stacked with young talent..that the belt is gonna be passed around alot over the next few years
---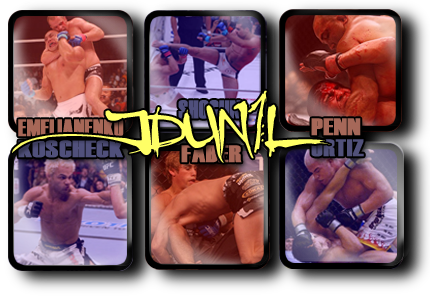 Mancrushes
1.Shogun
2.BJ
3.Fedor
4.Kos
5.GSP
Im in Porno's
St. Pierre will defeat Matt Hughes and BJ Penn once again then successfully defend it against Karo in a rematch and Diego Sanchez if you think about it. St. Pierre is the greatest welterweight in a long time, in a rematch he would destroy Hughes, I don't know about Penn.
MMA Fanatic
Join Date: Sep 2006
Posts: 42
The fight will probably come out with a decision. The winner, I'm not sure. It's just exactly 50-50% chance each for me.
Megaweight

Join Date: Apr 2006
Location: Everett, MA
Posts: 5,961
i dont know how you guys think that GSP wil DESTROY hughes..yes gsp has gotten better, but lets be real, he lost the first fight to matt, so if he has gotten better he has a chance at beating Hughes but cmon he wont destroy him ..lets be realistic, i hate matt but hes a great fighter and he wont get destroyed by anyone in that weight class
---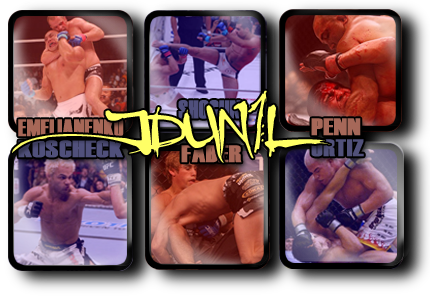 Mancrushes
1.Shogun
2.BJ
3.Fedor
4.Kos
5.GSP
Im in Porno's
Didn't you see the first fight? St. Pierre was inexperienced. Who did he beat before getting that title shot? Karo who only won once before losing to GSP and Jay Hieron isn't anything great. And St. Pierre was dominating Matt Hughes until Hughes got him on the ground and armbarred him, St. Pierre tapped instantly, he only needed one second and could have beaten Hughes in the second. After that fight St. Pierre beat Jason Miller who is a middleweight champion now, Frank Trigg he almost killed, and he beat the heck out of Sean Sherk who took Matt Hughes to the distance. And he also beat BJ Penn, although its debatable who won, I think St. Pierre did more takedowns to win the fight as Penn did more damage. St. Pierre would destroy Hughes in a rematch, plain and simple.
i love what a toss up it is this time. un like chuck and babalu
---
people say either the world will end at 2012 or the aliens will finnally come back to us.....


i hope not cuz im writing a sci fi novel
So if GSP wins the title, do ya think he will hold it for a while? Bj and Matt will definitly get a shot at it again and there are the others, Karo, Sanchez, Kos and even Nick....
If/When BJ gains the championship it will be short lived.
If/When George gains the championship it will be a long dominating career I belive, because he is sooo talented and still has sooo much potential.
If/When Matt manages to hold on to the championship... he will hold on to it forever, until the day he retires. Plain in simple, because if he can hold up against that barrage of talent, he truely is the best pound for pound fighter in the world. And that's my 2 cents.

Boy I hope George wins it though, a Canadian with the belt? It's about time one of us fight lovers actually did something with our rutheless aggresion other then hockey.
Currently Active Users Viewing This Thread: 1

(0 members and 1 guests)
Posting Rules

You may post new threads

You may post replies

You may not post attachments

You may not edit your posts

---

HTML code is Off

---