Megaweight

Join Date: Apr 2006
Location: Everett, MA
Posts: 5,961
Why Is Everyone On Sherks Jock??
---
i dont get it guys..Sherk is a tough guy but you guys make him out to be this undestructable force..Hes beaten 2 guys that have world class talent(karo,diaz) and the other 2 he faught (gsp,hughes) he got beat handily..i think hes gonnna do real well in this division, but you guys are already giving him the number 1 ranking over gomi and saying he would school yamamoto.If sherk runs into a guy with good strikes and good takedown defense, Sherk will get beat..i dont think he'll lose to Kenflo, but i wouldnt be shocked if he did..half the guys on here would have a stroke if that happened
---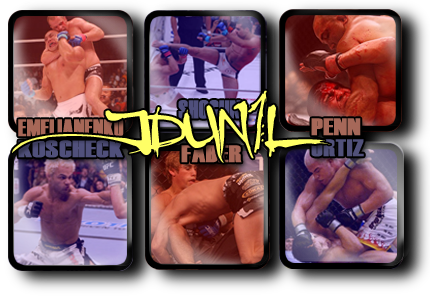 Mancrushes
1.Shogun
2.BJ
3.Fedor
4.Kos
5.GSP
Im in Porno's
hes got great GnP, plus his appearance as "the little guy" is appealing to the fans...

i do agree with you on many of the points you provided, i think at this weight level however, he'll be more successful than he was at 170 since its a more natural weight class for a man his size...

his fight with KenFlo will be interesting to see...i agree that Sherk is the favorite but Ken has shown great improvement since his TUF days...i'd say its 60-40 in favor of Sherk...
Flyweight
Join Date: Jun 2006
Posts: 222
I think he lost by decision to Hughes.
---
"and then I look up and they still be wearin the same sh*&t they be wearin"
Charlie Murphy from the Prince episode of "Chappelle Show
Amatuer
Join Date: Sep 2006
Posts: 133
Quote:
Originally Posted by Keithpas
I think he lost by decision to Hughes.
Wasn't even a close decision either.
It was a decision loss to Hughes. The gsp fight was weird in my opinion, not taking anything away from GSP but Sherk wasnt explosive and his face shoved he was i some agony threwout the fight (before he got beatdown).. I did see GSP winning that fight anyway but still.. The guy has fought so much in his career and never been submitted, has fought some crappy guys but also alot of good ones. Think he deserves the credit people give him.. dont see anyone in the lightweight UFC division that can take him out so i would put him as nr 1 there, not in the world.
Its not that most people on Sherk's jock as much as it is people hate Florian.
It was a unanimous decision for hughes but he didn't dominate sherk. Sherk is a really good fighter who was excelled at the 170 lbs level while he should be at the 155 lbs level.he will do good at 155.
I'm going with Sherk because he has more experiance then KenFlo! Sherk fought UFC veterans and Ken just fought newcomers like Kit Cope! KenFlo could win this match but I think experiance is going to have a say in it!
---
You forget that this isn't just some brutal sport where everyones out to kill each other. Its much more like a game of physical chess.-looney liam
Megaweight

Join Date: Apr 2006
Location: Everett, MA
Posts: 5,961
i agree he will be a real solid LW but some people talk on here like hes gonna blast everyone with ease(mmafreak)...i think he is a match up nightmare for kenny, but Kenny has improved alot since getting killed by diego, and I know sherk has never been submitted, so kenny is gonna have to fight a perfect fight to win..i just cant get kennys win over stout out of my mind, kenny killed that kid, and stout beat fisher whoever everyone thinks is great..
and GSP beat sherk reallr, really, really bad..whoever was making excuses for him, stop it..sherk was outclassed
---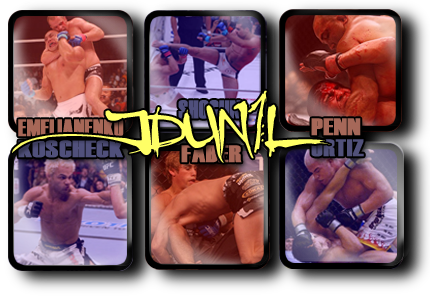 Mancrushes
1.Shogun
2.BJ
3.Fedor
4.Kos
5.GSP
Im in Porno's
Sherk is the heavy favorite in this fight, but I personally think Kenny can take this fight, decisively too. He's a black belt in BJJ, and he's supposed to be pretty damn good. There's a possibility of catching Sherk in a submission.

I'm going with Florian, mostly because I want him to win.
Currently Active Users Viewing This Thread: 1

(0 members and 1 guests)
Posting Rules

You may post new threads

You may post replies

You may not post attachments

You may not edit your posts

---

HTML code is Off

---