View Poll Results

: Who Is Your Pick...?

Shonie Carter
0
0%
Patrick Cote
1
2.70%
Joe Doerksen
0
0%
Rich Franklin (c)
16
43.24%
Brian Gassaway
0
0%
Kendall Grove
0
0%
Josh Haynes
0
0%
Ed Herman
1
2.70%
Chris Leben
0
0%
Justin Levens
0
0%
Dean Lister
2
5.41%
David Loiseau
2
5.41%
Travis Lutter
0
0%
Nate Marquardt
0
0%
Ross Pointon
1
2.70%
Trevor Prangley
0
0%
Nate Quarry
0
0%
Yuki Sasaki
0
0%
Pete Sell
0
0%
Anderson Silva
2
5.41%
Chael Sonnen
0
0%
Kalib Starnes
2
5.41%
Mike Swick
7
18.92%
Evan Tanner
2
5.41%
David Terrell
1
2.70%
Steve Vigneault
0
0%
Voters: 37. You may not vote on this poll
i've earned my stripes

Join Date: Jul 2006
Posts: 5,989
Your Favorite UFC Middleweight Fighter?
---
The thread title says it all.
It should be easy to recognize my choice.
Keep in mind it's a public vote, so take your time choosing. Oh yeah, last thing...have fun with this topic.
---
i'm a monster
i'm a maven
i know this world is changin'
never gave in
never gave up
i'm the only thing i'm afraid of
---
Last edited by T.B.; 09-29-2006 at

07:07 AM

.
Ill go with my boy Ace..He always puts on a good fight and I love his stand-up game. Cant wait for Franklin vs silva
Had to go with The champion, Rich, He is a hell of a fighter, and I think he will have the belt for a while
MMA Fanatic
Join Date: Sep 2006
Posts: 16
Kalib Starnes gets my vote, good fighter plus he's Canadian. I want to see him fight Ed Herman.
Ace is definetly one of my favorites!
---
You forget that this isn't just some brutal sport where everyones out to kill each other. Its much more like a game of physical chess.-looney liam
Evan Tanner, hes a warrior, every long fight he has there is blood on him or his opponent, plus all of his matches are never boring, hes my favourite Team Quest fighter with Randy Couture.
I have met rich befor and he is one of the nicest guys I have ever met. and unlike other fighters he is not an arogant a** hole. So he is not only my fave middle weight but my favorif fighter.
---
"The fat man flies at midnight"
Just throwing it out there. If anderson beats rich do you think the votes will change.
Megaweight

Join Date: Apr 2006
Location: Everett, MA
Posts: 5,961
ACE IS THE MAN, GREAT FIGHTER, GREAT PERSON
---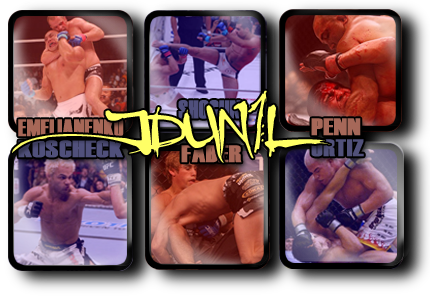 Mancrushes
1.Shogun
2.BJ
3.Fedor
4.Kos
5.GSP
Im in Porno's
kalib starnes just needs to toughen up. he looked like the best fighter other than bisping on TUF 3
Currently Active Users Viewing This Thread: 1

(0 members and 1 guests)
Posting Rules

You may post new threads

You may post replies

You may not post attachments

You may not edit your posts

---

HTML code is Off

---