i've earned my stripes

Join Date: Jul 2006
Posts: 5,989
Evan Tanner's New Look?
---
Found it on his MySpace page. I don't know about you guys, but to me...this just isn't working.
I wonder if he's even thinking about fighting right now? You should see some of the off the wall stuff he has on his MySpace page. Weird.
Thoughts?
This discussion is going to be a riot. I can already feel it coming.
---
i'm a monster
i'm a maven
i know this world is changin'
never gave in
never gave up
i'm the only thing i'm afraid of
Are you serious? Hes looked like hes aged 20 years from his last fight at UFC 59, and I thought his cornows made him look like an imbecile. But hes my favourite middleweight fighter for obvious reasons.
People call me Grizzly Adams! He looks like a mountain man!
---
You forget that this isn't just some brutal sport where everyones out to kill each other. Its much more like a game of physical chess.-looney liam
isnt that one of those cavemen from the geico commercial? or whatever that one was
Quote:
Originally Posted by CTFlyingKnee
isnt that one of those cavemen from the geico commercial? or whatever that one was
He looks like one of the wrestlers from WWE apart of the Highlanders tag team
. "I'm Evan" (in their Scottish accent).
Im down with the beard. I would die if he showed up to a fight with that on. OMG that would be funny.
ahahhahahah he looks like a bum
---
fear is only an obstacle, you can either beat it or succumb to it
Megaweight

Join Date: Apr 2006
Location: Everett, MA
Posts: 5,961
he looks like an alcoholic
---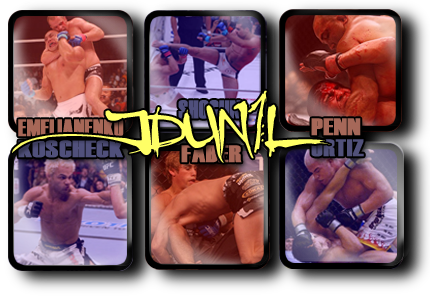 Mancrushes
1.Shogun
2.BJ
3.Fedor
4.Kos
5.GSP
Im in Porno's
santa....lol looks fat
---
Mac Danzig and his bird feeder once visited the Virgin Islands. They are now The Islands.
Mac Danzig can kill two fighters with one bird feeder.
Superman owns a pair of Mac Danzig bird feeder pajamas.
Currently Active Users Viewing This Thread: 1

(0 members and 1 guests)
Posting Rules

You may post new threads

You may post replies

You may not post attachments

You may not edit your posts

---

HTML code is Off

---