Free Thinker
Join Date: Sep 2006
Location: In your closet!
Posts: 5,673
ken was a beast back in his day. but its not only that he was younger, the game was different. tito is defenitly one of the "new breed" of MMA fighters... the serious cross-training and such. i still think the tito of today would beat the Ken of his day. but, i think the fight would have been much more exciting, and even a lot closer. still, i think tito would have picked up the W.
Megaweight

Join Date: Apr 2006
Location: Everett, MA
Posts: 5,961
Ken in his prime was a better fighter than he is now, but not dramatically better. Tito would still have beaten him and still beaten him easily
---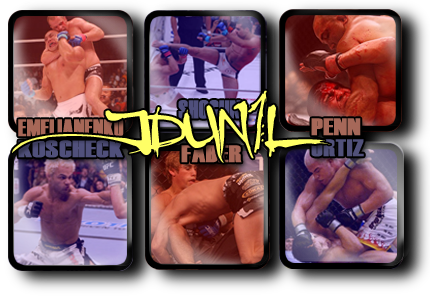 Mancrushes
1.Shogun
2.BJ
3.Fedor
4.Kos
5.GSP
Im in Porno's
MMA Fanatic
Join Date: Oct 2006
Location: osawatomie, ks
Posts: 39
---
if ken fought tito in his prime, tito wouldn't stand a chance. Ken has got the best leg locks, but now his knees are bad and he can't wrestle like he use to, and lets not forget his standup, ken has heavy hands, and if ken connects with his right your out.
Bantamweight
Join Date: Jul 2006
Location: Boston
Posts: 612
Quote:
Originally Posted by asskicker
Royce is the most deserving hall of famer then Randy. I dont wanna argue about this anymore but Ill just say I think Tito would beat Ken in his prime.
i also dont feel like arguing about it anymore, but i cant help but say your wrong, look at his old videos, some good some bad, but what you cant deny is he was a freaking animal he was fast and dominating. Im not sure if he would "kill" tito but he had a better then 50% chance of beatinghim thats for sure.
---
Steve-d
www.steved-mma.com
// My Training Blog!
MMA Fanatic
Join Date: Jul 2006
Location: DE
Posts: 22
I'd love to see Tito and Frank Shamrock get it on again.
Megaweight

Join Date: Apr 2006
Location: Everett, MA
Posts: 5,961
ill bet all you guys if you ask Ken if he was better at submissions when he faught Tito the first time or when he faught Royce he will tell you he got better as he aged..Its like that with all forms of martial arts, the longer you practice a craft the better you become, stregnth isnt everything..There is nothing in all 3 of those fights that tell me Ken would stand a chance in his prime, because in their first fight Ken was still on top of his game, and dont give me the injury crap, if ur THAT injured dont fight..Its just a terrible match up for Ken , some fighters styles just arent made to beat some guys..Just like Babalu will never beat Chuck, ever...Its doesnt mean Babalu stinks , its just means Chuck is a bad match up for him..Ken was a great fighter but he just cant beat Tito..Its simple as that
---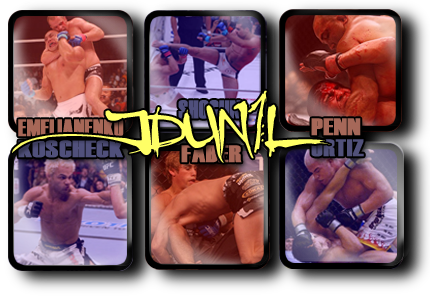 Mancrushes
1.Shogun
2.BJ
3.Fedor
4.Kos
5.GSP
Im in Porno's
What has Randy done that Ken has not?

Did Royce gracie ever even bother to actually evolve with mma? Hell no. Did he put his ass on the line for mma? Hell no. I hate Royce gracie. He doesnt deserve shit.


As for Ken in his prime, lets drop it already.

Randy beat Tito Ortiz at 42 becasue Randy is a crisp wrestler with good skill.

Ken is good, but the reason for his sheer dominance was his skill + his beastly strength/speed. He has lost the strength and speed, so he got killed by tito.

Drop the ****IGN TOPIC.
Currently Active Users Viewing This Thread: 1

(0 members and 1 guests)
Posting Rules

You may post new threads

You may post replies

You may not post attachments

You may not edit your posts

---

HTML code is Off

---