Quote:
Considering he has only been on his back for 2 of his UFC fights I would say you cant really say that his weak point is on his back. Against Hughes it has already been determined that he wasn't ready for that fight and didnt have the experience to fight that cliber of fighter and thats why he lost. That was almost 4 years ago. And against Kos, he got taken down late in the round and was just smothered, didnt take to much damage but didnt throw many submission attempts either. You could be right though that he would be weakest on his back. In fact it would kind of make sense because he likes to control the tempo and where the fight goes, if he can't get up obviously he is getting controlled and thus losing the round. It will be interesting to see who controls the pace and where the fight goes. I still give the edge to GSP on that just because the style of striking he throws at a guy is not as common as kickboxing etc. He is essentially a karate guy and while not as accomplished as Machida I think that still gives his opponent trouble reading him on the feet and he can just use that to execute his takedown. Just my opinion.
I meant it was his weakest part ompared to the rest of his game which is pretty strong everywhere. Most people if they had to fight GSP would rather have him on his back than anywhere else. Obviously getting him there is no easy task as shown by how rarely he has been there.
---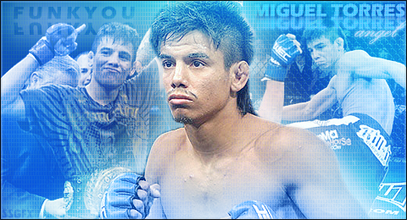 MMAFFL Record 4-1
I don't see GSP keeping this standing for very long. And it's a tough call on if either will submit the other. I am still running scenarios in my head heh.
---
- A single death is a tragedy, a million deaths is a statistic.
- It's better to die on your feet than to live on your knees.

See you Space Cowboy...
this is an interesting fight to see where it's going to take place maybe their wrestling will cancel out and it will be a standup fight
---
Team Link Member

NPFFL: Evan Dunham, Daniel Cormier, Jim Miller, Cole Konrad
The big difference between the two is explosiveness & speed, GSP has a big advantage in both against Fitch. Fitch is strong and can take people down, but he doesn't have GSP's ability to put opponents on their backs before they even know what hit them. That speed & explosiveness is also what makes it a bitch to take GSP down, by the time someone gets a grip on him, he's either not there anymore or he's already sprawling & breaking free. Fitch doesn't have that ability, and I think that's going to be the key to the fight.
Quote:
Originally Posted by
championfighter
View Post
Way too much time on your hands to be doing a post that long. your weird
Don't feed the
Bantamweight
Join Date: Oct 2006
Posts: 610
I'd be shocked if GSP can stop him. I still think this will be a 5 round classic. I've been waiting for this fight for some time.
I like both of these fighters for different reasons. I believe this will be a fight for the highlight reel, but in the end, GSP will have his hand raised. If that's the case, Fitches time for wearing the championship belt will only be delayed.
---
Last edited by Goat Man; 07-15-2008 at

10:11 PM

.
I'm actually finding myself rooting for Fitch in this fight mainly because of all the serious GSP-nuthuggery that is going on around here. I'd love it if Fitch comes out and finishes GSP, too, although if he did win it'd still be considered a fluke since GSP would "beat him 9 times out of 10".
---
attention whore
Join Date: Oct 2006
Location: Branson, Missouri
Posts: 14,445
I think it'll be a good, competitive fight. Each guy has ways to win. GSP's been looking unstoppable ever since Serra whomped him, while Fitch has shown that he can handle pressure and has beaten some seriously tough fighters such as Hironaka, Larson, Alves, Burkman, Roan, Diego and Wilson. Fitch never got an easy fight in the UFC, that's for sure. Then again, neither did GSP.
---
GSP is just so good on the ground...I don't see Fitch posing any danger off his back and I think that's where he'll be within a minute of the fight...from there he will probably be GnP'd and eventually submitted...

however, if Fitch can show us some awesome TD defense and use his size to sprawl effectively....we could very well have an extremely competitive fight
Currently Active Users Viewing This Thread: 1

(0 members and 1 guests)
Posting Rules

You may post new threads

You may post replies

You may not post attachments

You may not edit your posts

---

HTML code is Off

---