Randy Couture update
---
Quote:
Originally Posted by 5oz.ofpain
Current UFC heavyweight champion Randy Couture had indicated that a court is expected to rule on the status of an emergency stay filed by the Ultimate Fighting Championship. He added that if he wins his appeal, the decision on his contractual status will revert to a Texas court and that a declaration of his status would be made soon after.

Couture revealed the news in a new interview with Alex Marvez of FoxSports.com.

Couture's position in the case is that he became a free agent when the term of his contract expired on July 19. Meanwhile, the UFC contends that the date of the term is irrelevant if he has fights remaining on his current contract. Under the terms of his current deal, Couture still has two fights remaining on his UFC contract.

While Couture and WAMMA heavyweight champion Fedor Emelianenko indicated that they both would like to fighter each other following Emelianenko's 36 second submission over Tim Sylvia at Affliction: Banned on Saturday, do not look for the two to fight any time soon. Even if the court rules in Couture's favor, the losing side of the case is expected to file an appeal. Couture indicated that the next highest court in which the appeal would be heard is the Supreme Court.

Couture is also subject to the terms of a non-compete clause in an employment contract he had with the UFC. Couture must wait a full year from his resignation last Oct. 12 before he can conduct business with other MMA promotions.

Last but not least, there is also the issue of a champions clause in Couture's UFC contract that could affect his status. As of now, Couture is still legally considered the UFC's reigning heavyweight champion.

Despite the protracted legal process, Couture is still insistent that the mega-fight between he and Fedor will happen. He's just not sure where or when.

"When, where and with what promotion — we don't know," Couture is quoted as telling Marvez. "It could happen in UFC. We just don't know. I want it to happen. Fedor wants it to happen. In some way, shape or form, we're going to make it happen."
Source:
http://fiveouncesofpain.com/2008/07/...eek/#more-4069
Thanks for getting my hopes up, all I know is that I want to see Couture/Nogueira for the title so we don't have to deal with the interim title.
---
[
why dont they just fight in the backyard and get it over with
Quote:
why dont they just fight in the backyard and get it over with
cuz all randy cares about is $$$$$

Join Date: May 2007
Location: -England-
Posts: 1,475
Just wanna see him fight again soon. If this drags out we may not. Randy impressed me in his last two fights but i think Fedor will be too much for him.
Such a shame the way this Couture thing turned out, after Randy beat Gonzaga I was so amped to see him fight Fedor. Now I'd be much more interested in seeing Barnett fight Fedor at this point; I think Barnett would have a much better shot to win, especailly in a ring. Randy is at his best pushing someone into the cage and exchanging there, won't work in a ring.
---
Favorite Fighters by Weight Class:
MW Rich Franklin
HW Still supporting "The Crocop"
LW Frankie Edgar
WW GSP (I'm a closet Hughes fan)
LHW Whoever's fighting Tito Ortiz
All-time Genki Sudo
I'm the Decider
Join Date: May 2007
Posts: 3,239
It costs a lot of money to open Xtreme Couture gyms.
---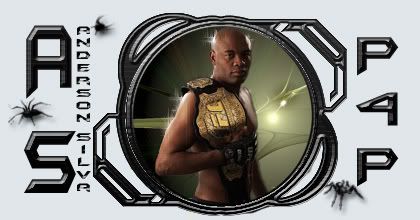 Pound4Pound, The Best There Is
It really doesnt make sense to me why someone would waste so much time and money on legal fees and court time just to be able to get the sh-t kicked out of you by Fedor. that just doesnt make any sense.
Flyweight
Join Date: Jul 2008
Posts: 262
they should just go to the WWE
tag team
randy gets stone cold
fedor gets...uh... trish stratus.
Was good to see Couture in Vitor's corner last weekend. He looked good.
Currently Active Users Viewing This Thread: 1

(0 members and 1 guests)
Posting Rules

You may post new threads

You may post replies

You may not post attachments

You may not edit your posts

---

HTML code is Off

---