Bantamweight
Join Date: Oct 2007
Posts: 521
Quote:
All Fisher has to do is take it to the ground for an easy victory. But if he doesn't, then he is taking a big chance at getting knocked out!
Watch Fisher vs Stout II again. If Spencer comes out looking anything close to that he wins hands down.
He was working the whole gamut of MMA skills. Boxing, Muay Thai, leg kicking, head kicking, grappling, jits, that fight had it all. His combo's were quick and they mixed up all aspects of his striking game very well.
Melvin is always a dangerous fighter. He hits with serious power and can certainly work the ground. If he ever really gets his head entirely in the game and keeps it there he may go somewhere.
His problems in this fight are quite simply that he does not possess the requisite skill set to beat Fisher. His transitions are not nearly as smooth and Fisher just rolls from one attack to the next so fluidly. I think his only real hope in this bout is to catch Spencer w/a good solid punch and knock him out. I don't believe he has the high cardio level to get thim through the sort of 2 and 3 round punishment style fight that Fisher seems to get involved in.
---
Last edited by NavyChief; 08-04-2008 at

06:02 PM

.
Man, I am so hoping to see Spence bust Melvin's punk ass. Melvin is a guy that I wish only the worst for. I can't stand him and I wish that his career with the UFC would have ended with the Clementi fight. He is such a loud mouth punk with no class that I would hate to see him beat a guy like Fisher.
---
Credit to Toxic for the sick sig!
Quote:
UFC 90 is shaping up to be a nice card, we got this fight, Griffin/Sherk, Alves/Sanchez, and Silva/Cote so far rumored to be on the card.
I hear ya man, this card looks awesome. Fisher Vs Guillard is gonna be an all out war.
SugaRUSH!
Join Date: Jun 2006
Location: Surrey, Canada
Posts: 3,807
Quote:
Wow, what a great match up. Hopefully Guillard doesn't catch Fisher w/ a big punch... I would hate to see Spencer Fisher lose to Melvin Guillard.
My thoughts exactly.
I remember Melvin's old hype train on this forum. CRAZY. Some respected members were honestly saying things like his striking was better then BJ etc. Melvin is a good HL Reel fighter, but he needs to improve fast if he wants to hang with the wrestler loaded 155 division.
Spencer wins this fight, bar any big punches.
---
Support Mixed Martial Arts, not Ultimate Fighting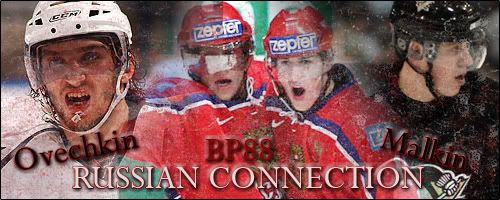 attention whore
Join Date: Oct 2006
Location: Branson, Missouri
Posts: 14,445
Fisher is a better striker and is way better on the ground. He should beat Melvin quite easily.
---
That's true Damone, but would you advise Spencer to stand with Melvin the whole time? He did afterall get caught by a horrible but powerful striker in Hermes Franca.

I think Spencer is the better striker as well, but things happen.. I say he plays it safe and only keeps it standing when he has too. Melvin is a way better striker than Hermes and with as much if not more power.

He has a punchers chance in this fight.

That being said, I'm picking Fisher to win.
---
Psalm 30:5 "For his anger endureth but a moment; in his favour is life: weeping may endure for a night, but joy cometh in the morning."

Top 3 Favorite Fighters
1. Chuck "The Iceman" Liddell
2. Glover Teixeira
3. Demian Maia
Melvin is going to come in swinging, Spencer hits him with one punch, drops him. End of fight.
---
You're just a cook...
Wow this fight has explosive written all over it.
I know both of these guys are willing to swing for the fences, but i see Fisher ducking a punch and taking Melvin down for some gnp.
Fisher by guillotine in the 2nd
---
HIT SQUAD
HW
Fedor / Gonzaga
LHW
Shogun / Jones
MW
A. Silva / Belcher
WW
Swick / Rumble
LW
Fisher / Edgar
I dunno, I've watched a few video's of Melvin lately (mainly from threads on this forum) and he seems like he has his shit together now. Don't get me wrong, he has dug himself into the deepest hole possible with his ridiculous behavior but I think for now he has his shit together. Therefore I think he will take Fisher very seriously and that being the case I think he will win the fight. He won't be too reckless but I think Melvin will weight for a missed punch and leave Fisher KTFO, easily. A good Melvin might be a serious contender one day. A good Fisher, we have already seen.
---
A groan of tedium escapes me...
I'm going to pick the King in this fight i think he will overwhelm Melvin
---
.:H.O.F. Inductee:.
.:GFX-H.O.F. Inductee:.
Currently Active Users Viewing This Thread: 1

(0 members and 1 guests)
Posting Rules

You may post new threads

You may post replies

You may not post attachments

You may not edit your posts

---

HTML code is Off

---