Quote:
Im not really going by betting odds or anything else but there is no denying in the court of public opinion Rashad is a huge underdog wether some find him highly underated or not.

I think Mir/Nog is the biggest underdog as Im not sure he can sub Nog although if Nog makes a slight miscalculation its possible,

I think Cote has the best chance of being the victorious underdog as I think he has a good chance of beating Silva with a bricks for hands and a granite chin,

Rashad/Lidell I dont see how Rashad wins, I think Evans is highly underated but Chuck eats wrestlers alive.

Fitch/GSP is a hard one to call for me as Fitch is one of the best in the WW division by far and is definatly championship material but GSP looked so dominating in his last couple fights that I find it hard to imagine him losing.
After seeing Nog get subbed by Ricco in ADCC all those years ago and dropped by Herring, I wouldn't be surprised at all if Mir pulls something off and finishes. But who knows.
To pick an underdog I have to think, "If this person wins I would be totally shocked."

Mir winning would be a stunner. I expect Nog to kill him but Mir could pull a Rabbit out of his trunks.
Fitch winning would blow me away. I would drink, sing my Canadian anthem drunkenly, wallow in sorrow for a few days and wait for GSP to kill him in the rematch.
Manny winning wouldn't surprise me. Those TUF guys. Sigh.
Cote winning would floor me. Anderson is on a tear. I'd probably sit ther thinking "what just happened?" and follow it up with a rejoiceful "Take that Silva, YOU ******! Lmao.
Rashad winning would require a prompt, "whatever." Evans bores me and Chuck got tagged by Jardine so nothing would amaze me here.
Now either Florian or Roger beating BJ! NOW THATS A SHOCKER! Does anyone think either guy could take Penn? Seriously?!
---
Last edited by nissassagame; 08-06-2008 at

12:18 AM

.
Quote:
After seeing Nog get subbed by Ricco in ADCC all those years ago
Can you fill me in, Im assuming you mean Ricco Rodriguez but Im not familiar and to lazy to google,
---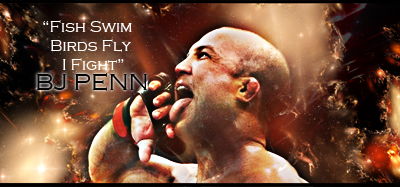 "If you get hit and it hurts hit him back you not knocked out yet."-Joe Doerksen
The Toxic Terrors (FFL)
Demetrious Johnson*Eduardo Dantas*Emanuel Newton*Will Brooks*Michael Page
Biggest underdog for me of the group is Mir. He just has nothing for Nog in my books. Plus, say what you will about the Herring fight, Nog isn't really susceptible to a one punch KO (unless Mir amputated one of Sokoudjou's arms during training), and Nog's ground game is miles ahead of Mir's. Factor in cardio and that match should be no contest.

The most likely to upset is a bit tougher.
-Cote has the power to pull off the upset (he won't)
-Rashad has the ability to win that fight (but I don't really see him as a huge underdog in the first place)
-Huerta or Florian could stick around long enough to make BJ's cardio a concern
-Manny could conceivably lay on Rotten for three rounds (but Rob's not gonna let that happen)
-And Fitch has the all-around game that can test GSP in every area. Plus people seem to be really overlooking Fitch in this fight, which scares me because I don't get it.

Therefore, my most likely to upset pick is unfortunately Jon Fitch.
Do you people realize EVERYONE has a punchers chance? Cote isn't the only one.
---
You're just a cook...
It has to be Mir. There is literally no way for him to win, so yeah he is basically screwed.
Quote:
Do you people realize EVERYONE has a punchers chance? Cote isn't the only one.
Tell that to Lister or Hughes, they're confused when it comes to standup. He's referring to heavy hands giving him a punchers chance (aka one punch ko), something that several fighters lack.
On a sidenote i don't see Nog losing anytime soon. Hes never lost to anyone just run out of time, now he has 10 more minutes to work his magic
---


"Are you seeing planes? Is your name Tattoo? Because I swear to God, you're living on Fantasy Island"
I would consider both Cote and Fitch winning their fights upsets....more so for Cote, but beating GSP no matter what is an upset in my books...
Has to be Florian/Huerta. They have .0000000000001 chance of winning in my eyes. Neither one of them can get him down, and neither one of them can outstrike him. Neither one have that punch that could knock him out. And neither one for sure is not subbing him.
---
Top 10 Favorite Fighters

1. Iceman
2. Prodigy
3. Axe Murderer
4. Cro Cop
5. Lil Evil
6. Hollywood
7. Sandman
8. Pitbull (AA)
10. The Last Emperor


(subject to change)
Flyweight
Join Date: Apr 2007
Location: London
Posts: 213
Ricco subbed Nog via kneebar (vid below, should still work), though it was like 8 years ago I think.
http://www.youtube.com/watch?v=hxYN4...co%20rodriguez
However I was re-watching UFC 36 last night and I forgot how damn good Mir was when he first burst unto the scene. I know he's looking better in his last two fights but he still doesn't quite have the speed and athleticism he used to have and for this reason I think it makes Mir the biggest underdog.
Currently Active Users Viewing This Thread: 1

(0 members and 1 guests)
Posting Rules

You may post new threads

You may post replies

You may not post attachments

You may not edit your posts

---

HTML code is Off

---