Who Is The Biggest Underdog?
---
In the upcoming coouple months we have a good number of fights coming up were popular opion dictates one man a huge underdog so who is the biggest underdog of them all? And who do you think has the best shot at an upset?

Fitch against GSP?
Cote against Silva?
Rashad against Lidell?
Huerta/KenFlo against BJ?
Mir against Big Nog?
Manny against Rotten Rob?
---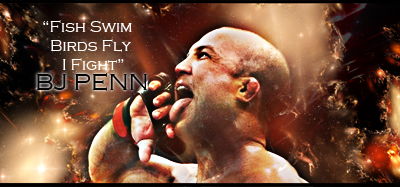 "If you get hit and it hurts hit him back you not knocked out yet."-Joe Doerksen
The Toxic Terrors (FFL)
Demetrious Johnson*Eduardo Dantas*Emanuel Newton*Will Brooks*Michael Page
Manny's a pretty heavy underdog. But he doesn't count. An underdog still has a chance, no matter how small. Manny has 0% chance.

Anyway, I'd have to go with Cote. Silva looks invincible to most people and most won't even give him a chance. I give Cote a decent shot, but he still needs to pull out something amazing to win here. I would love to see him win though.
Flyweight
Join Date: Jul 2008
Posts: 262
it's clearly manny

someone needs to stop this fight
seriously
manny will be the first of many to lose his life if we let rob continue fighting

but other than that it would be cote, not many people are giving him the slightest chance.
The way people pick against Silva, Cote shouldn't be any different.

There's going to be more people picking Cote then Mir or Florian/Huerta against Penn.
---
You're just a cook...
Amatuer
Join Date: Feb 2008
Posts: 147
Mir. At least Cote has the "puncher's chance", however small that might be. I don't see how the hell Mir can beat Nog. Mir probably hands-down has the 2nd best BJJ of any heavyweight in MMA... 2nd only to Nog. BJJ really is most of his game. Yes, he's gotten a few KO's but does he have a chance in hell of KOing Nog? ******* Fedor couldn't even do that. Mir's only chance is to take him down and try to stay on top and not get caught in a sub... for 25 minutes.

I really like Frank Mir but I see no way of him winning this fight.
Bantamweight
Join Date: Mar 2008
Posts: 830
Mir. Like someone said, Cote has 1 punch KO power.

Mir is not better than Nog in any aspect.
Quote:

Mir is not better than Nog in any aspect.
Neither does Cote than Silva.
---
You're just a cook...
Curitiba Food and Liquor

Join Date: Dec 2006
Location: NY
Posts: 16,176
Fitch with wolfman beard.
---

Sig Credit to Toxic

I have to agree with the Fitch answer. Most everyone is writing him off against GSP, but the fact is that Fitch is a legit threat and GSP is going to have to prove that he can hold on to his title. Is it in the back of his mind that he never defnded it the first time. From what I have heard he has anxiety before fights anyway. Does having to defend his title for the first time give him a mental setback? Fitch is good enough to take advantage if it does.
---
Beyond Aggressive Submission Fighters:

Rousimar Palhares
Miguel Torres
Damien Maia
Kenny Florian
BJ Penn
Quote:
Probably Cote,also I dont see Rashad as the underdog in this one. Im pretty sure jardine was the underdog . So this time maybe chucky boy should be the underdog
Im not really going by betting odds or anything else but there is no denying in the court of public opinion Rashad is a huge underdog wether some find him highly underated or not.
I think Mir/Nog is the biggest underdog as Im not sure he can sub Nog although if Nog makes a slight miscalculation its possible,
I think Cote has the best chance of being the victorious underdog as I think he has a good chance of beating Silva with a bricks for hands and a granite chin,
Rashad/Lidell I dont see how Rashad wins, I think Evans is highly underated but Chuck eats wrestlers alive.
Fitch/GSP is a hard one to call for me as Fitch is one of the best in the WW division by far and is definatly championship material but GSP looked so dominating in his last couple fights that I find it hard to imagine him losing.
---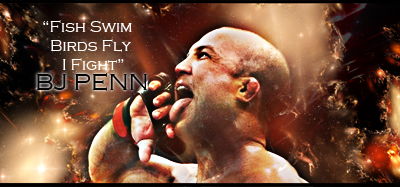 "If you get hit and it hurts hit him back you not knocked out yet."-Joe Doerksen
The Toxic Terrors (FFL)
Demetrious Johnson*Eduardo Dantas*Emanuel Newton*Will Brooks*Michael Page
Currently Active Users Viewing This Thread: 1

(0 members and 1 guests)
Posting Rules

You may post new threads

You may post replies

You may not post attachments

You may not edit your posts

---

HTML code is Off

---