Bantamweight
Join Date: Mar 2008
Posts: 830
Tito to Affliction OFFICIAL
---
http://www.bloodyelbow.com/2008/8/5/...igns-tito-orti
Quote:
I guarantee you that my contract will be like no other," said Ortiz, stopping short of giving away the specifics of a deal that could include responsibilities outside of the ring. "It will be a ground-breaking record contract for sure, without a doubt. There's so much money to be made right now in mixed martial arts and it's all about the fighters trying to make that money. It's going to be a long-term deal where I put my heart and soul into the company and help build them. That's something I'm interested in doing. They're going to bring me on, not just as a fighter but also doing some of the back work also."

Ortiz, who became a free agent on Monday after an 11-year career with the Ultimate Fighting Championship, met with Donald Trump on Tuesday to finalize the deal and is expected to be at Wednesday's press conference where his first opponent will be Renato "Babalu" Sobral.

"Babalu has been in my crosshairs," Ortiz said. "He's already been talking smack, saying if he sees me he's going to kick my ass, but right on if he keeps thinking that. He'll get his face caved in sooner or later. I know Frank Shamrock is another person who's been opening up his mouth. He beat me the last time we fought and I think that would be a great revenge fight where I kick his ass and finally shut him up. As time goes we'll see who Affliction signs besides me. I don't know. I might even go up to heavyweight if the bigger pay days are there."

...

"Mr. Trump works fast and gets busy in a lot of the things he does and he's going to give me the best deal possible," said Ortiz. "I know they want to make some money and I know they got over 100,000 pay-per-view buys on their first show and with me it's guaranteed to be over 500,000 pay-per-view buys just by the number of fans that are going to follow me no matter where I go so they're going to get there money's worth just in pay-per-view no matter what."

While I think Ortiz is exaggerating his effect, this is an interesting moment in MMA. We now officially have billion dollar companies and entrepreneurs bidding on the sport's most well-known fighters.

It's yet to be seen what sort of contract Ortiz can pull, but the lingering question here is what impact this will have on Affliction's second show. Without exaggeration, Ortiz can ask for enough to break the bank in terms of the second Affliction show being profitable or breaking even.

The fact is Donald Trump needs to use whatever contacts he allegedly has and find Affliction some sort of television deal. It takes two fighters to sell an event and I'm not sure Babalu is enough of a foil for Ortiz. A television deal could assuage this problem and give Affliction's MMA efforts some brand identity and loyalty.
He's getting the money he wants. Now he needs to start winning.
Megaweight

Join Date: Apr 2006
Location: Everett, MA
Posts: 5,961
Nice, Tito vs Babalu could be cool
---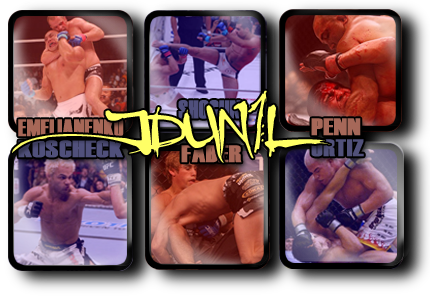 Mancrushes
1.Shogun
2.BJ
3.Fedor
4.Kos
5.GSP
Im in Porno's
Flyweight
Join Date: Aug 2007
Posts: 436
Before the " why is this in the ufc forum", Tito still could be a top 5-10 205er.
I don't think Tito's drawing power is that strong anymore ! I wish he would just go away. I hope Tito flops tired of his mouth and attitude because he can't backup what he says anymore
Bantamweight
Join Date: Mar 2008
Posts: 830
Quote:
Before the " why is this in the ufc forum", Tito still could be a top 5-10 205er.
I was a big Tito fan. But he doesn't have the drive to be the best anymore.
I believe a lot of people are familiar with Babalu due to his fights with Chuck. Tito and Babalu have both lost to Chuck twice, maybe that's how they'll advertise it.
I don't like the idea of Tito vs Frank. Regardless of who wins and who loses, they'll never shut up about it. The winner will brag for eternity and the loser won't be anywhere near humble, making excuses for eternity. I, however, admit that this fight would sell BIG!
Now for a personal question, should Frank be fighting with braces? Is this allowed?
i will be interested to see how long it takes tito to put his mouth where his money is this time.
Bantamweight
Join Date: Mar 2008
Posts: 830
I would love to see a Frank vs Tito II!
Quote:
Before the " why is this in the ufc forum", Tito still could be a top 5-10 205er.
I'm fine with it being in the UFC forum and it even has the justification of "UFC fighter is leaving" which is UFC news.
But to the ranking of top 5-10 LHW: Really? I'm not sure I'd even put him at top 15.
But if he's making mad money, good for him. Go earn it, smash or get smashed by Babalu and Lil Nog. My money will be on "smashed by."
Bantamweight
Join Date: Mar 2008
Posts: 830
He also said he might go to HW!!!

Tito would get owned by Fedor. It would be funny to watch.
Currently Active Users Viewing This Thread: 1

(0 members and 1 guests)
Posting Rules

You may post new threads

You may post replies

You may not post attachments

You may not edit your posts

---

HTML code is Off

---