Jon Fitch Wants Gold, No More Excuses
---
Quote:
Jon Fitch may be the best fighter at 170 pounds that many fans don't know much about. He has gone under the radar in the Ultimate Fighting Championship defeating top competition like Thiago Alves, Brock Larson, Roan Carneiro and Diego Sanchez. He is undefeated in the UFC going 8-0 in his tenure. The hard work is about to pay off as he gets his shot at the welterweight crown on Saturday night against Georges St. Pierre.
MMAWeekly Radio caught up with Fitch prior to his fight with St. Pierre to discuss his preparation and training. "All of the hard stuff is done. Now it's just time to have fun," said a confident Fitch. "I'm just letting my body recover. It's been getting beat up for 12 weeks, so I finally get to rest now."
This fight will be Fitch's first foray into a five-round title fight. Known for his rigorous training, he has prepared himself a little differently for a full five-round fight. "Just more and more work. Almost double the cardio work as normal. It's pretty crazy. When I started the camp, I couldn't believe it that I was going to do double the workouts as before. I've always been a cardio guy. I always pushed my cardio. I was doubling my output. Halfway through my camp it started getting pretty easy and I started seeing changes in myself.
"I'm training to be there for the whole fight," he explained. "I'm not going to get tired on you, especially in a five-round fight. I plan to get stronger as the fight goes on. I'm not really worried about five rounds. I'm in great shape. I've been sparring hard. I'm pretty confident in my cardio right now."
Fellow American Kickboxing Academy training partner Josh Koscheck has already faced St. Pierre, where he was defeated by unanimous decision. Having a fighter in your camp that has already faced your opponent can only be a good thing and Fitch thinks it definitely adds another edge to his training. "It always helps a little bit to have somebody with you who's fought somebody that you're going to fight. Just having somebody that is that good of an athlete that you get to train with every day is a bigger asset and the camp I'm at and how good the guys are in my gym and the trainers who coach me."
After spending quite a few fights competing on the preliminary card, many thought that Fitch's rise to the title would take a very long time. After finally being promoted to the main card and defeating highly regarded Diego Sanchez, fans began to notice how talented Fitch was. He was never negative about it though and knew that if he kept winning, he couldn't be denied his shot.
"I knew it was a matter of time," he commented. "As long as I kept doing the things I was doing, training the way I'm training, I wanted to keep improving and keep winning. I knew I'd get my shot eventually. I just had to pay some dues. The higher level guys wouldn't fight me. The UFC had to find the guys to fight me because a lot of people said no."
To get the belt he wants, he'll have to dethrone perhaps the most talented fighter in the world, Geroges St. Pierre. After St. Pierre was knocked out in his first title defense against Matt Serra, Fitch predicted that St. Pierre would become a more careful fighter, insinuating that he won't be willing to stand with his opponents right away. While many fans thought that he was trying to slight St. Pierre, he was just making an observation.
"I wasn't bashing Georges St. Pierre. That's just what happens. He adjusted and I think he's worked through that. I don't think it's a problem for him any more. It would be foolish of me to go into the fight thinking that he's only going to take me down. At that time and place, he was still questioning that knockout. He's had two fights since then. He's grown. He's adapted. He's learned to get through it."
St. Pierre provides a variety of problems for any fighter. He's an elite level wrestler, excellent jiu-jitsu practitioner, and has a dynamic striking repertoire. According to Fitch, the key is to stay in a strong position in the fight. "The biggest thing is not to let him get into a dominant position. I can't think of too much of a game plan. Everyone makes mistakes. Nobody's perfect. It's just a matter of time for me to take advantage of his mistakes."
Against a top-level wrestler like St. Pierre, every opponent has to be willing to accept the fact that they might end up on their back. If Fitch were to end up on his back, he is not a fish out of water. "I'm very comfortable on my back. I spend a lot of the time training on my back. I have a very good bottom game. I just haven't had to use it in a fight situation. I've been able to get up and get away. I fought really good jiu-jitsu guys with great top games like Carneiro. I'm comfortable there. Wherever the fight goes, I'm comfortable with."
One possible advantage that Fitch believes will help him in this fight is his seamless transitions in each aspect of the game. He can set up a shot with his strikes and do it without fail a good majority of the time.
"I think that's one of my strengths is being really good at those transitions," stated the Indiana native. "Some of those guys are real good strikers or really good on the ground or really good wrestlers. That level in between each of those is what some of them are missing out on. They aren't able to transition from the striking to the wrestling smoothly. It's either they are striking or they are wrestling. It's not a smooth transition. Georges is good at it too. That's something I can use to my benefit in this fight."
While some fighters would think that winning the championship would be the culmination of their careers, Fitch would just be happy to have the belt so he could get a fight all the time with the top guys in the world. "The best thing would be that no one could say no to fighting me. It's such a frustration. People have no idea. From before I fought Shonie Carter in Vegas. You wouldn't believe how many fights I've had turned down by fighters who are considered high level, even with higher weight classes just because I wasn't well-known and they didn't want to risk having a bad fight or losing to me. It's been so many years that I've had to deal with it. If I have the belt and you turn down a fight with me, it just shows your cowardice."
http://www.mmaweekly.com/absolutenm/...6832&zoneid=13
---

Kovalev - Golovkin
LEGEN...wait for it...DARY

Join Date: Jul 2006
Location: Georgia
Posts: 5,066
Good find....I like Fitch, but I don't think he has what it takes. GSP will be raising his own arm at the end. I think cardio will be an afterthought here as well. This won't go past the 3rd. I think 2nd round TKO is likely for GSP. I hope I am right.
---
No way Fitch can endure GSP's riddum!!
---
"If You Ain't Cheating, You Ain't Trying" - Tito Ortiz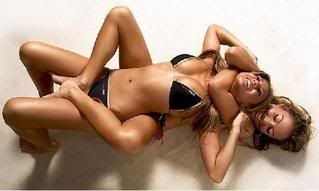 Quote:
Good find....I like Fitch, but I don't think he has what it takes. GSP will be raising his own arm at the end. I think cardio will be an afterthought here as well. This won't go past the 3rd. I think 2nd round TKO is likely for GSP. I hope I am right.
Fitch is tough to finish so I think this fight is ending in a decision, no matter who the victor is. But both of these guys have great cardio so I don't think it'll be a factor in round 5. I like Fitch, I wish there was someway he could win, and unless he improved by worlds in training camp, it seems pretty unlikely
---
11th (+27)
Wanderlei SIlva
Rich Franklin
Josh Koscheck
Joachim Hansen
I like Fitch a lot and like many I am glad he is finally getting a well deserved shot at the belt, Unfortunately for him I think it is the wrong time for it to happen I believe that GSP is in the right state of mind for this title defense and cant see him losing right now honestly I think there is more riding on this fight for GSP is he losses a lot of questions will be brought up about his heart and character. Although I am not sure GSP will finishing the fight I think it will go to a decision but GSP will win Unanimously
---
Chances make Champion's....Champion's take chances

[SIGPIC][/SIGPIC]
Currently Active Users Viewing This Thread: 1

(0 members and 1 guests)
Posting Rules

You may post new threads

You may post replies

You may not post attachments

You may not edit your posts

---

HTML code is Off

---