Andre Gusmao – Bringing His Brand of Capoeira to the UFC
---
Quote:
Next time you're surfing around video sites like youtube.com, type in the word 'Capoeira' and see what comes up. Now imagine those moves in a mixed martial arts fight. Tough sell, eh?
Well, follow that up by typing in the name 'Andre Gusmao', and then you'll see what Capoeira can do in a fight.
"Capoeira is very difficult to explain," said Gusmao, a Professor of the art as well as an unbeaten (5-0) light heavyweight making his UFC debut against Jon Jones this Saturday night at UFC 87. "What I can say is that Capoeira involves not only kicks and punches, but some acrobatic movements as well. It is a type of martial art that was created by the slaves in Brazil in their fight for freedom, so it's very aggressive, and at the same time graceful."
It's also one not seen too often in a sport where the disciplines of wrestling, Muay Thai, Brazilian Jiu-Jitsu, and boxing are the most prevalent. In fact, the only UFC fighters who have publicized Capoeira as one of their base disciplines are Gusmao, lightweight Junior Assuncao, and UFC 4's Eldo Dias Xavier. But the 31-year old native of Goiania, Brazil believes that there are a lot more fighters who have used the art in their development.
"A lot of them do Capoeira or have done it in the past," said Gusmao. "Then after they get into MMA they stop doing it. But definitely, a lot of MMA guys have done it."
Gusmao has rounded out his game with the other aspects of mixed martial arts, earning a black belt in Brazilian Jiu-Jitsu and scoring three of his five pro wins by knockout, but his first love is still his strongest.
"I started Capoeira very young," he said, "and I always saw the older guys fighting in the roda and that impressed me a lot."
The roda is the circle where the two combatants compete while spectators and musicians clap and play around them. It was here that the young Gusmao found his calling.
"I never thought about it professionally, but when I was young I always had fights in Capoeira rodas against bigger or stronger guys and I did good," he recalled. "That was the time I realized I could really do this."
Eventually, Gusmao – now a Professor of Capoeira – made his way to New York City, where he has been based for the last seven years, and where the toughest adjustment for him was (and is) dealing with east coast winters. While here, he taught (and continues to teach) Capoeira, and then met up with Renzo Gracie, who started him on the road to mixed martial arts stardom two years ago.
"He not only gave me inspiration as a fighter, but he was the one who opened the doors for me into the big leagues, and that took me to the UFC," said Gusmao, who fought four of his five fights in the IFL before getting the call
from the UFC.
And though fighting probably isn't the path his parents believed he would wind up on, they remain supportive.
"My family is very nice," said Gusmao. "They don't pressure me and they let me do what want. In the beginning they didn't like it very much - my father is an engineer and my mom is a lawyer, so they didn't understand why I wanted to fight. But now they are cool with it and they support me all the way."
It doesn't hurt that Gusmao has the influence of Gracie, UFC middleweight contender Ricardo Almeida, Jiu-Jitsu coach extraordinaire John Danaher, and his Capoeira master Alexandre Pequines ingrained in his psyche, and that he has been perfect as a professional thus far. But now he's making the jump to one of the sport's toughest weight classes, one full of names like Griffin, Jackson, Liddell, Silva, Rua, and Machida.
"Man, it is a tough division," he smiles, "and now it's even tougher, since a lot of good guys jumped to the 205-pound division. I'm happy enough just to be in the mix with all those good fighters, and I'm just a kid compared to all those good guys there. But I'm growing and I do train hard; my thing is to fight one fight at the time and then time will tell where my place in this division is."
That one fight is against a fellow unbeaten in the 21-year old Jones (6-0).
"He is a very good fighter," said Gusmao of his opponent. "He has good strikes as well as takedowns, and I think it's going to be a good match."
It definitely will be if Gusmao has his way, and for the fans who may be seeing him for the first time, he promises a night to remember.
"I like to push the pace of the fight," he said. "I like the standup game as well as the ground, but I push forward, so the fans can expect a very explosive fight."
http://www.ufc.com/index.cfm?fa=news.detail&gid=13814
im really exited about seeing him in the UFC.
---

Kovalev - Golovkin
Rangers rule
Join Date: Nov 2007
Location: Glasgow, Scotland
Posts: 2,330
I love watching capoeria in action its so cool
really interested in seeing how it wil translate into MMA
---

Thanks to Plazz for the awesome sig
http://www.mmaforum.com/hall-fame/47...-plazzman.html
Show him respect
AWESOME news, norway1! Capoeira is an beautiful and very unusual style. i am not sure how it will translate to mma, but i am extremely interested in seeing it in action. this is one of the things that initially attracted me to mma many years ago. in that case it was wrestler versus muay thai fighter. i love seeing how one style of fighting fares against another, and i never thought in a million years that someone would bring Capoeira to the cage!
I love capoeria but I don't think he will use it that much in his fight. I might go and play Tekken as Eddie to see some capoeria action.
---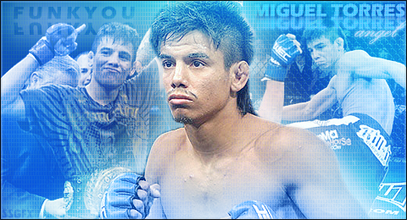 MMAFFL Record 4-1
Banned
Join Date: Apr 2007
Location: Montclair, NJ
Posts: 11,605
I hate this fight between Jones and Gusmao because I want to support Toezup and from the videos I've seen Jones is a fun fighter. But I've liked Gusmao since his IFL days the guy is a beast.

I'm going to pick Gusmao because I've seen more of him but I will be exicted for whoever wins.
Currently Active Users Viewing This Thread: 1

(0 members and 1 guests)
Posting Rules

You may post new threads

You may post replies

You may not post attachments

You may not edit your posts

---

HTML code is Off

---