Quote:
Sergei Kharitonov vs Semmy Schilt. That fights hard to watch. Igor vs Inoue is bad too. Now that I think about it Inoue didn't look that bad though. Barnett also looked terrible after he fought Aleksander(I think):
Right on... Khritonov looked like ground beef there, i could not force myself to watch it for 2nd time.
Barnett is also fuked on that picture
---
HONESTA MORS TURPI VITA POTIOR
Megaweight

Join Date: Apr 2006
Location: Everett, MA
Posts: 5,961
Quote:
The Lytle vs. Koscheck fight was pretty bad as well.
Anyone got a post fight interview of Lytle after my boy Kos put the stamp on him??
---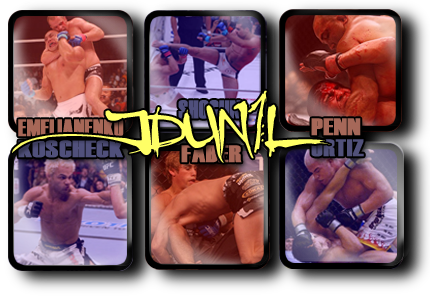 Mancrushes
1.Shogun
2.BJ
3.Fedor
4.Kos
5.GSP
Im in Porno's
attention whore
Join Date: Oct 2006
Location: Branson, Missouri
Posts: 14,445
http://www.youtube.com/watch?v=bEkkXNre8eU
Lytle post-fight interview.
Otsuka looked like a mess after he faced Kikuta. He sported this really awful looking lump on his head (How he got it, I'll never know) and a bunch of these weird looking scratches. Kikuta must hit hard, because all he pretty much did was grapplehump Alexander and hit the occasional strike. Oh yeah, and he almost broke Otsuka's arm in an armbar.
---
Currently Active Users Viewing This Thread: 1

(0 members and 1 guests)
Posting Rules

You may post new threads

You may post replies

You may not post attachments

You may not edit your posts

---

HTML code is Off

---