View Poll Results

: Who Wins?

Pete Sell
11
37.93%
Josh Burkman
18
62.07%
Voters: 29. You may not vote on this poll
Pete Sell vs. Josh Burkman on tap for UFC 90
---
Quote:
Originally Posted by MMAMANIA
Pete Sell (7-4) and Josh Burkman (9-6) are penciled in to clash in a welterweight bout at UFC 90: "Silva vs. Cote" at the Allstate Arena in Chicago, Ill., on October 25, according to TriStateFighter.com.

Matt Serra – Sell's mentor and coach – broke the news in a recent radio interview of his fighter's 170-pound debut against "The People's Warrior" in the "Windy City."

"Drago" has endured a recent string of bad luck inside the Octagon, losing his last three fights. He had Scott Smith all but finished in their epic battle back at The Ultimate Fighter (TUF) 4 Finale; however, he was iced with a Hail Mary punch when he went in for the kill.

He then dropped a unanimous decision to top 185-pound contender Thales Leites at UFC 69: "Shootout" and was knocked out in his next appearance by Nate Quarry in the third round at UFC Fight Night 11 after dictating the pace of most of that fight.

Sell should have a size and power advantage over most of his opponents in the 170-pound division – he's a big guy who can pack a punch. This decision to test the welterweight waters is perhaps his last chance to prove that he belongs in the premier mixed martial arts promotion on the planet.

Burkman, too, has not had much recent success within the eight-sided cage. In fact, he has lost three of his last four fights and the lone win over Forrest Petz during that span was a controversial split decision.

To his credit, Burkman has not been in against any marshmallows during the rough stretch — Dustin Hazelett, Mike Swick and Karo Parisyan are all very talented fighters and very tough opponents.

It is also very important for him to bring home the win, making this a fight that could provide some very serious action as both fighter press for a convincing finish.
Source:
http://mmamania.com/2008/08/13/pete-...-fight-on-tap/
The loser of this is probably headed out of the UFC(even though I think it might be a good idea to put both guys in the WEC to give challengers to Condit) and right now I am leaning towards Sell.
---
[
attention whore
Join Date: Oct 2006
Location: Branson, Missouri
Posts: 14,445
I went with Josh "The Workman" Burkman just because nobody cares about the guy.

Pete Sell's been given a lot of chances, but when you have a war with Scott Smith, I guess you can get those chances. Burkman's been given a lot of chances, too. I guess being a bald, waste of talent gives you the ability to get those chances.

I'd dig a Burkman vs Condit fight in the WEC.
---
Burkman should be good enough to take this but he never stops surprising me with his ability to not be as good as he should be.
---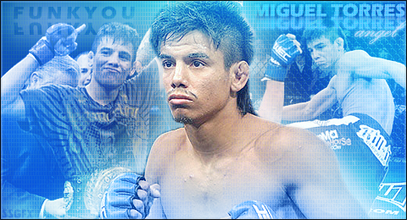 MMAFFL Record 4-1
SugaRUSH!
Join Date: Jun 2006
Location: Surrey, Canada
Posts: 3,807
Burkman is a guy I've always liked. In fact, I took him over Karo. He failed there, but I still like the guy. I'd love to see the guy in WEC. I second that motion. Burkman vs. Condit would indeed be a fun fight.

Pete Sell is another one of those old school guys I like.

I see Burkman working out a decision here.
---
Support Mixed Martial Arts, not Ultimate Fighting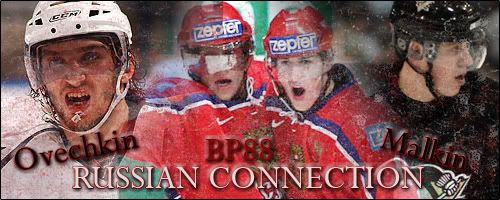 Banned
Join Date: Nov 2007
Location: North Bergen, NJ
Posts: 645
I'd like to see Sell win, he had Smith beat he just dropped his guard when he rushed in.... I like Sell, and Burkman well he's never really done anything fore me
Flyweight
Join Date: Jun 2008
Location: The Barn
Posts: 408
Quote:
I went with Josh "The Workman" Burkman just because nobody cares about the guy.
True. But I've given a lot of thought to possibly considering joining/starting his bandwagon(maybe).
I think "The Work Man" will outwork Drago in this one. I agree that the loser is likely done in the UFC(barring a FOTN, of course). Hopefully, the prospect of being put out of work(and losing his new nickname in the process) will be enough to light a fire under Josh.
No matter what happens, neither of these guys will make waves at WW, but you gotta put somebody on those undercards to test out the new stock.
C'mon, Josh. I WANT TO BELIEVE.
---
My milkshake brings all the girls to the barn.
MOO!
#RUSH11/17/12
How many chances does Pete Sell get? He has lost 4 straight UFC fights but they keep giving him opportunities. It's ridiculous. Oh well, I guess we will see what happens to him once he loses his 5th straight fight.
Burkman by boring, take a nap instead of watch decision. I predict that Burkman will manage to completely suck the fun out of this fight by continually going for the takedown but never getting it. Its going to be a suckfest of Swick/Burkman proportions!
---
Credit to Toxic for the sick sig!
attention whore
Join Date: Oct 2006
Location: Branson, Missouri
Posts: 14,445
Burkman was the only thing entertaining about Swick vs Burkman. Dude was pulling off Mishima-like kicks.
---
Currently Active Users Viewing This Thread: 1

(0 members and 1 guests)
Posting Rules

You may post new threads

You may post replies

You may not post attachments

You may not edit your posts

---

HTML code is Off

---