Sean Sherk: "I want to fight the best"
---
Quote:
It has been a year of anguish for Sean Sherk. First, he had to face allegations of using a performance enhancing substance in his UFC lightweight title defense against Hermes Franca, which was upheld by the California State Athletic Commission. He went through months of suspension and the stripping of his championship belt.
Then, in his return to competition in May, Sherk suffered a rare TKO defeat at the hands of current UFC lightweight champion B.J. Penn.
Still, Sherk keeps his head up and looks forward to his next bout, and an eventual return to title contention.
"I have five fights left (on my contract)," he told MMAWeekly.com. "I feel like I have a good, strong future with the UFC still. I feel like I'm a strong part of the organization. Maybe one or two wins will put me back in title contention again."
Part of his surety of returning to fight for UFC gold is Sherk's particularity in selecting opponents. He's not interested in taking on just anyone that happens to show a spark of talent in the lightweight division. He wants to face the toughest competition around, the guys that, if he defeats them, will leave no one doubting that he should be back in the mix, fighting for a UFC championship.
"I've been real careful with who I'm going to fight. I want to fight contenders; I want to fight top guys," Sherk stated to MMMAWeekly.com. "I don't want to fight up and coming guys… I want to fight the best of the best and that's what I'm doing with my upcoming fight."
Though it has yet to be announced by the UFC, sources close to both camps say that Sherk's next bout has been signed and he will face rising contender Tyson Griffin. The bout is expected to take place in Chicago on Oct. 25 at UFC 90.
The winner will surely be propelled within a fight or two of an eventual title shot, although the lightweight division is currently in flux as champion B.J. Penn lobbies for a move up in weight to rematch UFC welterweight champion Georges St. Pierre, while retaining the crown at 155 pounds.
Check out MMAWeekly.com's In The Cage interview with Sean Sherk where he talks about his plans to return to title contention, his thoughts on the B.J. Penn bout, his thoughts on possible legal action against the state of California, and more.
Sean Sherk Video Interview
http://www.mmaweekly.com/absolutenm/...6907&zoneid=13
I think a second fight with BJ will be more competitive.
---
You forget that this isn't just some brutal sport where everyones out to kill each other. Its much more like a game of physical chess.-looney liam
Bantamweight
Join Date: Mar 2008
Posts: 830
Quote:
I think a second fight with BJ will be more competitive.
It was a bad strategy for Sherk. I think he should try his luck with wrestling. Try to make BJ tired.
Banned
Join Date: Aug 2008
Posts: 17
He'd get subbed. Sherk needs to worry about beating Tyson before he talks about another los- I mean fight with BJ.
I think sherk will get by Tyson although i see it being a very competitive fight. When and If he gets a shot at BJ again he defiantly better mix things up as just standing with Penn wont cut it, but taking BJ down wont be easy either as he TDD is top notch so Sherk will have to work and hope BJ takes him for granted the second time around and try to ire him out and ground and pound out a victory
---
Chances make Champion's....Champion's take chances

[SIGPIC][/SIGPIC]
Sherk's only chance against BJ is to wear him down. BJ has appeared to be in good shape his last 3 fights, but no one's really tested his cardio yet.
Flyweight
Join Date: Oct 2006
Location: Canada
Posts: 211
I think Sherk will beat Tyson when they fight. I really dont see anyone beating Sherk @ LW, except BJ. Kinda like Franklin and Silva @ MW.
SugaRUSH!
Join Date: Jun 2006
Location: Surrey, Canada
Posts: 3,807
I think if Sherks only chance at BJ is to "dirty box" in the clinch and try and wear out BJ. If he takes it to the mat, he risks submissions. His best chance at beating BJ is to fight the smart fight. Go for constant takedowns but don't overcommit on the ground, keep aggresive in the clinch, deter BJ's reach advantage and stay mentally tough. We all know BJ won't crack mentally, but Sherk looked like a beaten man after the first fight. It could have had a serious toll on him.
---
Support Mixed Martial Arts, not Ultimate Fighting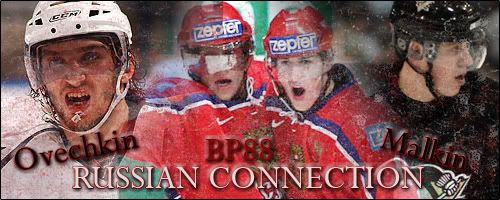 Flyweight
Join Date: May 2007
Posts: 391
he fought the best and lost, he should stick to fighting average fighters.
Quote:
he fought the best and lost, he should stick to fighting average fighters.
Sherk is a great fighter wether you want to admit it or not. I want to see a rematch between him and BJ. I think after the drug test results everyone has just wrote him off. I think he just had a bad game plan against BJ and the way the fight ended is still fishy anyways. He's gonna be a top fighter for a few more years...
Currently Active Users Viewing This Thread: 1

(0 members and 1 guests)
Posting Rules

You may post new threads

You may post replies

You may not post attachments

You may not edit your posts

---

HTML code is Off

---