Flyweight
Join Date: Jun 2007
Posts: 451
Rampage: "I've Lost All Respect For Forrest As A Man"
---
Quote:
26/08/08 - Exclusive: Jackson has 'lost respect' for Forrest

Rampage Jackson says he hasn't heard anything from the UFC regarding a rematch with Mauricio 'Shogun' Rua.

Speaking to Fighters Only earlier today, he said: "I didn't know anything about Shogun, I was trying to get Wanderlai Silva, I was told I might be fighting him."

"But to be honest with you, I don't really give a damn who I fight, I just want to fight and show the world that Rampage is the best when he gets the best elements around him and the best training."

But one fight he definitely does want is a rematch with Forrest Griffin, after losing a controversial decision – and he light-heavyweight belt - to him last month.

Regarding that fight, he says: "I just want my fans to know, I was at my worst and Forrest was at his best - and I still beat him.

He added: "A man is not a man if he can't 'fess up to when he gets his ass kicked. See me, if I get my ass kicked I am like 'yeah, I got my ass kicked'.

However, Jackson says that when he said those exact words at the end of the fight in July, "I was being sarcastic, because I really could not believe that it went the way it did".

"I'm not a sore loser, shit happens. But I was hoping that Forrest would be a man and come out and say 'You know what, I didn't win that fight', especially after he watched it.

"I wasn't really sure, right at the end of the fight... I know he hurt me and punched me in the face a couple of times but I was bobbing and weaving and making him miss, stuff like that.

"I was hoping that he would come out later after he saw the fight and say 'yeah, I saw the fight and I lost that fight."

Jackson says that he has "lost a lot of respect" for Griffin in the wake of the fight, largely because the new champion has not been talking of a rematch despite winning the belt in controversial fashion.

"After the fight, I said 'I've got to give you a lot of respect, because you hurt my leg and you had a good game plan'," he explains.

"But now, I don't respect him as a man. Because if it was me, I would have said, 'I have to give him a rematch right away, to remove all doubt'.

"I'm a man and when you fight it's all about honour. I'm not angry at him or anything, don't get me wrong, but I've lost respect for him as a man."
http://www.fightersonlymagazine.co.u...cle.php?id=968
---
UFC Forum Fantasy Team:

1.Frankie Edgar
2.Marcus Davis
3.Akihiro Gono
4.Thales Leites
5.Chuck Liddell
Wow. It's nice to know we have a bigger ahole and douchebag in the UFC now after Sylvia left such a huge vacuum. Looks like Rampage and guillard will fill the douchebag void.
Wow- that is really surprising to hear Jackson say all that. It didn't look like he was being sarcastic in the post fight interview at all and now he expected Forrest to say "Yeah I lost.". That's garbage. Then he says "I'm not a sore loser..." when he sounds exactly like one. Fighters say some wacked out stuff sometimes but I've lost some respect for Quinton after reading this.
Good find though.
---
MMA Fanatic
Join Date: Apr 2007
Posts: 29
To be honest, I had little respect for him before and now I have even less. Honor? Respect? Please after 2 hit and runs and evading police, putting other people in danger from his own stupidity, he has the nerve to talk about respect? As far as the fight, sorry, but I still believe the right decision was made, like it or not. He got outclassed and outworked.
---
Last edited by isaeagle4031; 08-26-2008 at

06:40 PM

.
I've lost all respect for Rampage as a man. That was one of the whiniest statements i've ever heard. Forrest kicked Rampage's ass and Rampage knows that. Don't say one thing and then come back and say the opposite later on. I also want to know how he thinks he doesn't sound like a sore loser?
Quote:
Wow- that is really surprising to hear Jackson say all that.
Nah Rampage as always been like that, but people always seem surprised to hear him talking crap.
Banned
Join Date: Feb 2008
Posts: 394
What a douchebag.I cant stand rampage.It was no controversial decision, it was a UNANIMOUS DECISION for forrest.Forrest won and you're a crybaby rampage.I really do hope rampage gets 3 years in prison
Live right and every other day is a good one to die.
Join Date: Jul 2008
Location: The Big Island, BC.
Posts: 1,431
Not at all the sort of statements i've come to expect from 'Page. It's a shame if he feels that way because while it was a close decision... it wasn't 'obvious' one won, or the other really. Never leave it in the hands of the judges... and to expect a guy who won the strap to come out and say he thinks he didn't win it is pretty ludicris. Especially when the individual in question might be going to jail for a long time leaving your legitimacy in contention because of his mistake.
what's with the Tito-ocracy, Rampage?
---
---
Last edited by shatterproof; 08-26-2008 at

06:44 PM

.
Forrest did say that he would have a rematch with Jackson cos the fight was so close in his post fight interview. Then Jackson has the police incident and it probably isn't the right time for forrest to talk up a fight.
---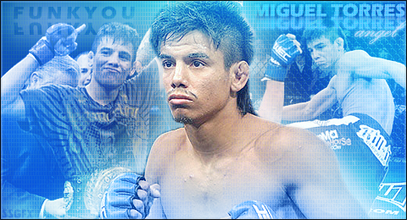 MMAFFL Record 4-1
what a dbag.

and IMO, forrest won the fight. I thought so then, i think so now, and most importantly, so did all of the judges. so it doesnt really matter if rampage thinks he won or that he should get a shot right now. you lost, get over it. the sooner he does, the better off he'll be.
Currently Active Users Viewing This Thread: 1

(0 members and 1 guests)
Posting Rules

You may post new threads

You may post replies

You may not post attachments

You may not edit your posts

---

HTML code is Off

---