View Poll Results

: Does the victor get a shot at Anderson

Either should get one
7
12.96%
Neither should get one
30
55.56%
Only Leben if he wins
2
3.70%
Only Bisping if he wins
15
27.78%
Voters: 54. You may not vote on this poll
Quote:
You didn't add a poll bud


And i think Bisping not only deserves a shot but i think he would be the only one to beat Anderson right now.
TOTALLY AGREE MAN!!!!
---
"IF YOU WANT TO PLAY YOU HAVE TO PAY"
Rangers rule
Join Date: Nov 2007
Location: Glasgow, Scotland
Posts: 2,330
I know Andy was not champ at the time but he destroyed Leben, If Bisping wins he is on a three fight win streak so will probably get the title shot in the UK its business.

Oh by the The Count will get destroyed
---

Thanks to Plazz for the awesome sig
http://www.mmaforum.com/hall-fame/47...-plazzman.html
Show him respect
Neithe rwould deserve it after this win but idf whomever wins here also wins their next fight then they will probably be in line for a shot. in the mean time the winner of Cote/Silva shoulod fight Okami.
---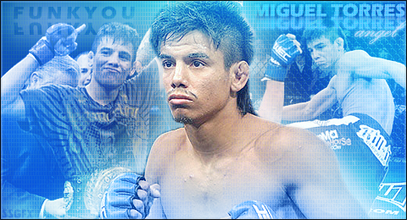 MMAFFL Record 4-1
It is what it is

Join Date: Feb 2008
Posts: 422
Quote:
What I'm curious about is not whether you think they deserve it, or whether there are people more deserving, but do you think The UFC will make it happen?
I don't think the UFC will give either a shot. BTW, the poll sounds like it's asking what we think not what we think the UFC will do.
---
"In all matters of opinion, debate is futile."
Bantamweight
Join Date: May 2007
Posts: 622
I think Bisping needs another year to be ready for Silva, although im a big fan of both, Silva would win.

If Bisping beats Leben then I think one more fight against the winner of Kampmann/Marquardt and IF he were to come through he would 5-0 against good opposition and should get a shot. Its tough for him cos he aint head n shoulders above the top fighters.

I would say avoid Okami because Bisping has problems with top level wrestlers and takedowns count for a lot.
Flyweight
Join Date: Jun 2008
Location: The Barn
Posts: 408
Neither would be deserving of a title shot after this fight, but Bisping would likely get a shot after one more win. Dana is absolutely giddy about the idea of Anderson/Bisping in the UK.

The winner of Anderson/Cote will get Okami. After that, the picture gets a little blurred. Let's put aside hype and name recognition for a moment and focus simply on who's winning.

The longest active winning streak(in the UFC) among MW contenders is FOUR. Thales Leites shares that honour along with Martin Kampmann. However, Kampmann will soon get his fifth straight win in the octagon after he defeats Marquardt. Thales' "win" over Marquardt came as a direct result of Nate's errors leading to point deductions. When Kampmann beats Marquardt, the result will surely be much more clear-cut.

Five straight wins. A win over a marquee fighter. At least three of his last five fights ending in finishes. It also doesn't hurt The Hitman's chances that he was the last fighter to hand Leites a defeat. Yup. He gets my vote.

With a win over Marquardt, Martin Kampmann will be more than deserving of a title shot. Too bad he'll more than likely be overlooked.
---
My milkshake brings all the girls to the barn.
MOO!
#RUSH11/17/12
I would prefer that neither of these guys get a title shot after this fight. Leben doesn't belong in the ring with Anderson after his first showing unless he improves leaps and bounds and Bisping is new to the division and needs to get a few notches in his belt before he should be fed to Anderson. Maybe a fight with 2 of these guys first(Hendo, Franklin, Okami)and he would at least have beaten some solid MW guys and then give him the shot.

With that said, I've had a feeling for a long time that Bisping will be the guy to beat Anderson at 185 but if he's rushed into it he's just going to be just another guy that Silva has beaten. It's a natural progression for most fighters, build them up, stiffen the competition every time until they've matured as a fighter. Going from Leben to Anderson Silva is like jumping into the Arctic ocean immediately after sitting in a hot tub for an hour. Franklin, Hendo or Okami will test him and make him a better fighter in the process. If he can beat a couple of those guys I'm positive he'll be on the right level to test Anderson out.
I say Neither. I really don't want to watch Leben get his face smashed in again, and Bisping needs at least another win over a top contender before he gets to have his face smashed in.
---
Although Leben has much improved since his last fight with anderson... I still think if either were to win they will need 1 more fight with a top contender in order to earn a title shot. I predict Leben to win this fight via KO.
---
Last edited by drockh; 09-04-2008 at

12:17 PM

.
Think Okami deerves to be next in line with Bisping/Leben fighting th winner of Henderson/Palhares for the next shot after that. Think whoever gets through those matches will have deserved a title shot but not before.
Or you could throw Marquadt and Maia into the mix but i think hey both a step behind in terms of deserving a title match at the moment bearing in mind win streak or lack of one and cailbre of opponents.
Currently Active Users Viewing This Thread: 1

(0 members and 1 guests)
Posting Rules

You may post new threads

You may post replies

You may not post attachments

You may not edit your posts

---

HTML code is Off

---