Megaweight

Join Date: Apr 2006
Location: Everett, MA
Posts: 5,961
If Shogun comes back healthy and can push a relentless pace then he has what it takes to beat Machida. I think he is better on the ground and can take Machida there if he chooses. Its an interesting matchup.
---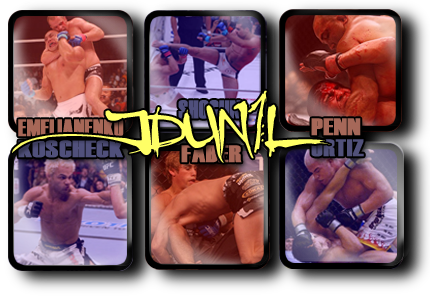 Mancrushes
1.Shogun
2.BJ
3.Fedor
4.Kos
5.GSP
Im in Porno's
Banned
Join Date: Apr 2007
Location: Montclair, NJ
Posts: 11,605
No this is terrible news.

This means I don't get to start the Thiago train F*ck.

Well I'm disappointed because this was a good fight IMO and was really going to show us a lot about both Thiago and Machida.

Hopefully they find a good replacement because UFC 89 needs more good MMA fights.
That's it, first no Parisyan and now this... I really feel like crying....
---
Favourite Fighters:
1- Georges St-Pierre
2- Wanderlei silva
3- Anderson Silva
4- Frank Mir
5- Dan Henderson
6- Josh Koscheck
7- Karo Parisyan
8- Jason Miller
9- Jens Pulver
10- Antonio Rodrigo Nogueira

Forum Bets : 23-4
Wow this sucks even more than Parisyan pulling out. This is the one of the top two fights I was looking forward to!
No way Shogun could come back for the 89 card and all the other good LHW's are wrapped up so that means Lyoto gets a garbage fight at 89 or has to wait until Nov/Dec
---

Gonzaga vs dos Santos - UFC on VS
Vera vs Jones - UFC on VS
Bibs vs Hansen - Dream 13
GSP vs Hardy - UFC 112
Gomi vs Florian - UFN 21
Nelson vs Struve - UFN 21
Light Heavyweight

Join Date: May 2007
Location: Melbourne, Australia
Posts: 3,474
Ah damn, I was really looking forward to that fight I wanted so bad for Thiago to mess Lyoto up.

Oh well, I'm sure the UFC will find a decent replacement, I've got no problems with them getting some bum off the street. Anyone with a chance to KO Lyoto I welcome. Houston Alexander/Machida anyone?

That would be fun.
Yay now Lyoto gets to smash a can...

I hope they find a legit replacement or they just push him back to November/December.
Banned
Join Date: Aug 2007
Location: banned
Posts: 0
What the hell happened???
I know the article mentioned back probs but damm....
Ugh .. Machida got touched by an angel and will be able to keep his perfect record a lil longer.
---
Fav Fighter : BJ Penn
Supporting :
Pettis , C. Miller , Nate Diaz
GSP , Kos
A. Silva , Munoz , Hendo
Wand , Shogun , Forrest , Thiago , Mousasi , Vera
Fedor , Big Nog , Brock , JDS , Del Rosario
Currently Active Users Viewing This Thread: 1

(0 members and 1 guests)
Posting Rules

You may post new threads

You may post replies

You may not post attachments

You may not edit your posts

---

HTML code is Off

---