I have soooooo bought into the Stun Gun hype. I am really excited to see his fight tomorrow. Hopefully after he annihilates Brown he can fight a top tier guy.
---

Gonzaga vs dos Santos - UFC on VS
Vera vs Jones - UFC on VS
Bibs vs Hansen - Dream 13
GSP vs Hardy - UFC 112
Gomi vs Florian - UFN 21
Nelson vs Struve - UFN 21
attention whore
Join Date: Oct 2006
Location: Branson, Missouri
Posts: 14,445
Quote:
I think Kim looks impressive but its a little early to be calling him a future champ, he dominate his last fight but who did he really beat? I mean the current WW champ managed to dominate Matt Hughes much worse than Kim dominated Tan and although I dont know anything about Tan he definatly isnt a Matt Hughes.
He looks to have all the tools, he's young and will only get better.
---
So is GSP he is only 2 years older than Kim, nothing agaisnt Kim I just think its a little early to make longshot claims.
---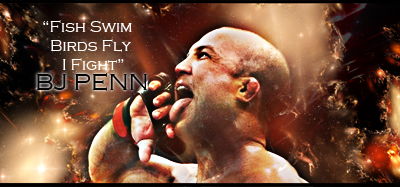 "If you get hit and it hurts hit him back you not knocked out yet."-Joe Doerksen
The Toxic Terrors (FFL)
Demetrious Johnson*Eduardo Dantas*Emanuel Newton*Will Brooks*Michael Page
I love the influx of Asian fighters in the UFC, Kim and Yoshida are ****ing incredible additions.
oh...WOW! watching those elbows made my face hurt! this fighter's build is extremely dangerous. he is very lanky, incredible elbows, beautiful, quick judo throws. honestly, i am not sure that matt brown has even a puncher's chance here. i am glad this fight has moved up as well. this was an excellent video, thanks so much for posting it.
Quote:
Kim also has an incredible pace in his fights, relentless. He has good footwork and is a lanky southpaw, which will present a lot of problems. Hopefully he gets matched up with the likes of Karo, Yoshida, Swick, Davis, Koscheck, etc. after he beats Brown.
I gotta say that since he was introduced a while ago I've grown into a "Stun Gun" fanboy
He's just so.... feisty and tall and got slam ko's, punching knockouts, submissions... Man look at me I'm drooling writing this!
---
Official Leader of the Demian Maia Subway Station!

Dustin Hazelett - I'm McLovin' it

"The second he hits me, I will crush him!" - WAND (WAR)
jesus, poor jason that is some serious beat down.

The stun gun gave me a massive erection, my gf thanks him, seriously i want to see him fight moar.
---
If a law is unjust, a man is not only right to disobey it, he is obligated to do so. ~ Thomas Jefferson
Sig by D.P.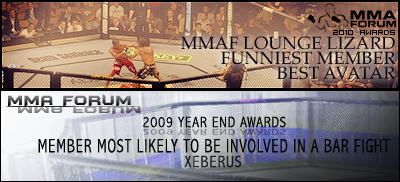 Quote:
he dominate his last fight but who did he really beat?
i know but you can clearly see that the guy has got massive skills
---

Kovalev - Golovkin
Amatuer
Join Date: Jun 2008
Location: Newcastle, Australia
Posts: 104
So dissapointed that yoshida didnt get to tool karo but happy to see them put stun gun onto the main card cause he's got some talent!
Quote:
Future WW champion. Seriously.

Poor Jason Tan, he just wasn't in the guy's league.
Maybe if there was no such thing as Georges St Pierre.
Jason Tan isn't in anybody in the UFC's league, he is one of the worst fighters in the UFC.
I really like Kim though. He is going to wallop Matt Brown.
---
Fedor fights I want to see..
Fedor vs. Josh Barnett
Fedor vs. Randy Couture
Fedor vs. Tim Sylvia -
DEMOLISHED
Fedor vs. Andrei Arlovski -
DEMOLISHED
hmmmmm, i wonder how many become reality..
2007
Currently Active Users Viewing This Thread: 1

(0 members and 1 guests)
Posting Rules

You may post new threads

You may post replies

You may not post attachments

You may not edit your posts

---

HTML code is Off

---