Werdum feeling left out of heavyweight tournament
---
Quote:
"Ultimate thinks about business, and Lesnar is more famous in United States. I don't know how they'll do it, because my new contract guarantees a title shot with a victory against Cigano. They should have put Cigano, who is a newcomer in the event, to face Lesnar, who only has one fight in UFC. But that's OK, I'll win quickly my next fight and my time will come. Nogueira will certainly defeat Frank Mir and Couture will beat Lesnar. The 'big' Lesnar won't make it, Couture will use a good strategy to get him tired and will win on the last round. I can't see him winning, Couture has a lot more experience and Lesnar is like a white-belt there."
http://mmamania.com/2008/09/06/fabri...fled-by-brock/
Hes defintely got a point, if he wins his next fight and then gets a title shot, in my opinion, he'll be the only one to of deserved his shot in the heavyweight division for almost two years. I love Lesnar, Couture, Mir, and Nog (there actually most of my favourite fighters) but none of them (except Nog) deserved their shot, and Im not a particular Werdum fan, but I really want to see him get the belt and rub in the other "contenders" faces.

What'd you think? Am I being maybe too harsh or am I being realistic?

---
Last edited by MMA Warrior; 09-06-2008 at

06:55 PM

.
They should have him in the mix. he deserves it more then Brock does.. but go with the bigger payday.
---
.:H.O.F. Inductee:.
.:GFX-H.O.F. Inductee:.
I was pretty sure it was announced that was in his contract. That will be a long layoff to for him. Fighting in Nov and then having to wait for the winner of Nog/Couture. He probably wont get his title shot until August of next year.
---

Gonzaga vs dos Santos - UFC on VS
Vera vs Jones - UFC on VS
Bibs vs Hansen - Dream 13
GSP vs Hardy - UFC 112
Gomi vs Florian - UFN 21
Nelson vs Struve - UFN 21
Flyweight
Join Date: Aug 2007
Posts: 436
Why is werdum complaining, he gets some unproven top 30 hwt, then a guarenteed title shot.
Banned
Join Date: Feb 2008
Posts: 394
He gives lesner zero credit, even after his stomping of herring, a top 10 HW.
---
Sig by Toxic

Barnett - Toquinho -Werdum - "Nurmie"
Z. Gurgel - Morango - Rocha - Tiequan
Bantamweight
Join Date: Dec 2007
Posts: 535
Their is no way in hell Herring is a top 10 hw. Maybe in the UFC, but not MMA overall.
Wow, for some reason this actually makes me lose respect for Werdum, I mean he is a deserving of the title shot but its not like he is on some big role, I mean being the most deserving HW of a title shot in the UFC is like being the smartest kid with down syndrom, if Werdum has a title shot in his contract why does he feel the need to run his mouth, I can see him feeling disrespected about Lesnar but he also direspected Mir who has accomplished a lot more than Werdum has in his career and is also more popular with the crowd,
---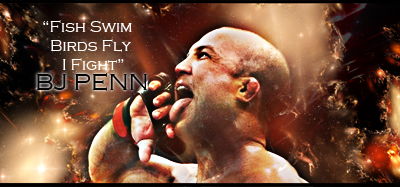 "If you get hit and it hurts hit him back you not knocked out yet."-Joe Doerksen
The Toxic Terrors (FFL)
Demetrious Johnson*Eduardo Dantas*Emanuel Newton*Will Brooks*Michael Page
attention whore
Join Date: Oct 2006
Location: Branson, Missouri
Posts: 14,445
Werdum deserves a title shot more than Frank Mir and Brock Lesnar, but, of course, he isn't getting one yet. Dude has a right to be pissed off. Oh, and I think Couture's going to beat Brock, too.
We'll see Nog vs Werdum 2 soon, though. Should be amazing.
---
this last year has been an demonstration of the UFC doing buisiness like the WWE ( bj getting titleshot at WW, machida getting overlooked, lesnar getting titleshot etc.). Stardom over talent, It willl burn them in the long run
---

Kovalev - Golovkin
Currently Active Users Viewing This Thread: 1

(0 members and 1 guests)
Posting Rules

You may post new threads

You may post replies

You may not post attachments

You may not edit your posts

---

HTML code is Off

---