Frank Mir Bandwagon
---
Cmon all who here is supporting frank Mir to beat Nog and Randy after the shit hes been through i wouldnt mind seeing him have a few months at the top.
---
Next Upcoming UFC Headliners:
UFC100: Solid Snake VS Ken Shamrock
Other than coming off his bike & breaking his leg then consistently under performing. What shit has he been through?
you just said it rofl i feel sorry for him
---
Next Upcoming UFC Headliners:
UFC100: Solid Snake VS Ken Shamrock
frank is one of the best submission artists in mma, he's submitted a bunch of guys in less than a minute. His wrestling is ok but his striking and his cardio need some serious work. Im picking him to beat nog though.
Nothing but respect for Mir, but I would truly be a "maniac" to hop off Minotauro's bandwagon. He's liven like 5 years in exile and finally has a chance to get on top of the heavyweight world once again!
---
Official Leader of the Demian Maia Subway Station!

Dustin Hazelett - I'm McLovin' it

"The second he hits me, I will crush him!" - WAND (WAR)
Bantamweight
Join Date: Dec 2007
Posts: 797
Is there anything that Mir does that Nog does not do better?

I'll be rooting for Mir but I doubt he gets out of there a victor, especially a 5 rounder and he will gas.
TBH I really looked forward to his return but his performances have been lacklustre except for maybe Hardonk. Some of the conditions you see him arrive in the ring have been questionable too. OK he's in shape if you consider round a shape, but any intense fight will have him struggling. I just find it hard to get excited for his fights these days.

Plus, I doubt he's got any way to beat Nog & don't really think he deserves the shot over Werdum either. It's hard to back that last point up though, due to the lack of depth in the HW division.
I would agree that he came back too soon after the cycle accident - and so would Mir - he admitted that he made that mistake. Sometimes these guys think too much with their balls/heart rather than with their minds.

Mir didn't look in great shape for his first maybe couple of fights back but since then he has toned a lot. I am not sure I would say he is ready for Nog yet, but he can be if he trains really hard.

I'm not sure he'll win, but I'll be cheering for him. If he becomes champ again, it has all the makings of a potential Hollywood movie.
i love frank
ive been a big fan of his for a while now
but i dont see anyway hes beating nog
hell gas so hes not winning a decision
and hes definitely not going to finish him
Quote:
Is there anything that Mir does that Nog does not do better?
According to Nog Mir kicks better...........no really that could be about it, in all honesty though the major diffrence is that Mir is very agressive in his submission attempts and that is something that some people can avoid and some have alot of trouble dealing with, Mir just takes whatever attempt is available while Nog waits for an opportunity to present itself but is more comfortable standing and waiting for his chance, Standing Nog has a huge advantage although as Mir pointed out he checks kicks like shit, I never realized before I heard Mir say it but Nog jumps back when someody goes to kick him and has ended up one his back because of it numerous times, check the Cro Cop and Herring fights to see it for yourself, Nog is not perfect and there are holes in his game but it is a test to see if Mir can capatalize on them, one a side note Mir refered to Nog as frankenstien because he just keeps coming and coming, anybody else think Nog kinda looks like a real life Frankenstien?
---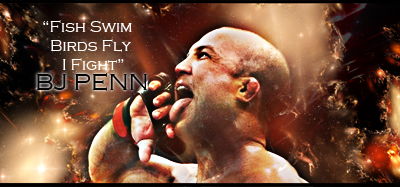 "If you get hit and it hurts hit him back you not knocked out yet."-Joe Doerksen
The Toxic Terrors (FFL)
Demetrious Johnson*Eduardo Dantas*Emanuel Newton*Will Brooks*Michael Page
Currently Active Users Viewing This Thread: 1

(0 members and 1 guests)
Posting Rules

You may post new threads

You may post replies

You may not post attachments

You may not edit your posts

---

HTML code is Off

---