Middleweight
Join Date: Jun 2008
Location: Alabama
Posts: 2,898
hughes would kill serra in this fight
Flyweight
Join Date: Nov 2007
Location: England
Posts: 269
Quote:
No its not, I wouldn't do that to ya lol, but it is the greatest song ever made
I'm not going to disagree with ya, I don't really see Serra subbing Hughes, but I do see him getting a TKO. If Hughes gets Serra down I can see him pounding on Serra or even getting a armbar, but I just think Serra will pull off the win. I just hope he has been practicing that takedown defense, if so its his win. In the end I will not be surprised to see either win
I see your point of view; if the fight stays standing throughout Serra would KO Hughes. However, Serra's TD just isn't good enough compared to Hughes's wrestling, so unless Serra can sweep Hughes and TKO him it's a fairly straight forward win for Hughes.
Banned
Join Date: Jun 2006
Posts: 4,466
Either way I don't really care who wins and loses this fight. Hughes is on his way out and Serra will never be at the top again, so I don't really care either way. I'd like to see Serra win cause I hate Hughes and he is also planning on leaving, so I wanna see Serra let him leave on a loss
SugaRUSH!
Join Date: Jun 2006
Location: Surrey, Canada
Posts: 3,807
This fight was only interesting because there was a title at stake at one point. Now, if it happens, it will just be a "grudge" match, using old clips from a two seasons ago TUF. I think the only appeal here was the "personal rivalry", and that is pretty much done now.
---
Support Mixed Martial Arts, not Ultimate Fighting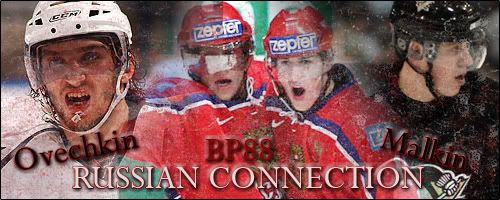 Join Date: May 2007
Location: -England-
Posts: 1,475
It has lost some of the hype but the UFC are not stupid they will re-hype it by doing a re-run of the TUF series then make a bad blood programme then more than likely do an All Access on Serra by that time i think alot of people including me will be interested again.
Banned
Join Date: Apr 2007
Posts: 1,393
I still want to see it... Serra for the win
Welterweight
Join Date: Nov 2006
Location: Toronto, ON
Posts: 2,449
Yeah, all the hype is gone for me. I really wanted to see this fight, but not anymore. It better not be the main event.
Quote:
Sure Hughes has ended some fights with submission, but that is Serra's specialty. Not saying Hughes is a slouch in the department I just think Serra is better. Hughes just has so much more experience than Serra and of course has pulled of more submissions than him, doesn't mean he is better. So if you put these to in a pure bjj match, you would pick Hughes over Serra
Serra's specialty is defensive BJJ in MMA, the only legit submission win he has is a triangle-choke over Kelly Dullanty---hardly a ground fighter.
In a pure grappling match I'd possibly go with Serra, but Hughes has a very under-rated and under-appreciated submission game. You have to remember as well that this isn't a PURE BJJ, this is MMA BJJ, and it boils down to who can adapt their ground game the best. Just looking at records alone, Matt Hughes' adaptation of grappling is superior on the offensive level.
Banned
Join Date: Jun 2006
Posts: 4,466
I think Serra's skills will be enough to stay away from any submissions Hughes throws at him. If Hughes wins I believe it would be by ground and pound
I would love to see Hughes smash Serra before he goes. Serra hasn't fought in a while.

But yeah, the hype has definitely faded.

I think a Serra - Alves fight would be very interesting if they kept it standing.
---
Don Frye's Mustache > Kimbo's Beard
Currently Active Users Viewing This Thread: 1

(0 members and 1 guests)
Posting Rules

You may post new threads

You may post replies

You may not post attachments

You may not edit your posts

---

HTML code is Off

---