Where is Ricardo Arona?
---
Hi

I havent been here for a while, i was curious, since Pride was sold, rumors were that Arona was joining in WEC or UFC anytime soon.. what happened to it?

Any news on that?

I dont care what the Arona haters have to say, He was in the top Pride LHW fighters, even after his huge loss to Sokoudjou..

Arona with elbows and cage = top LHW, if not champ.
---
Bring back knees strikes on grounded opponents.. Give me good arguments for not having them for crying out loud.
THINK YOU CAN MANAGE AN MMA TEAM?
Click Here!
BORED AND NEED AN EASY GAME?
Click Here!
Bantamweight
Join Date: Apr 2007
Posts: 629
I think he is taking a break for a bit. Doing a bunch of grappling tournaments and trying to decide which company he wants to fight for...
last interview i read he didn't really seem that motivated to fight anymore....
I think he said he was taking a break from fighting. He also said he wanted to work on being more well-rounded before coming back!
---
You forget that this isn't just some brutal sport where everyones out to kill each other. Its much more like a game of physical chess.-looney liam
Quote:
LAS VEGAS -- One of the world's top free agents, light-heavyweight Ricardo Arona, is seeking a deal with the UFC, he told MMA Fighting.

After a pair of brief meetings over the last two days, Arona was scheduled to meet with UFC President Dana White at the conclusion of UFC 114.

Arona, who is 14-5 and last fought in the Brazil-based Bitetti promotion, said that if a deal is signed, he hopes to make his octagon debut in October or November, after rehabbing an injured knee.

"It's going to be great, because everyone is waiting for it, especially me," Arona said. "I really want to come here to the UFC."

Arona was one of the top 205-pounders in the world in 2005, advancing to the PRIDE Grand Prix title fight, where he lost to current UFC light-heavyweight champ Mauricio "Shogun" Rua.

Since then, Arona has battled through a series of injuries and illnesses, and has only competed three times since 2006, going 2-1. He holds notable wins over Strikeforce heavyweight champ Alistair Overeem and MMA legends Wanderlei Silva and Dan Henderson.

Asked who he'd like to fight in his debut, Arona said all he was seeking was a chance.

"I've been asked before, but I don't have one guy I prefer," he said. "I just want to be inside the [octagon]."
http://www.mmafighting.com/2010/05/3...king-ufc-deal/
Does anyone have any information on Ricardo Arona? Why doesn't he fight?
---
Favorite fighters:
1. Badr Hari
2. Remy Bonjasky
3. Mauricio Rua
4. Anderson Silva
5. Alistair Overeem

Join Date: Apr 2010
Location: Following The Path To Jesus Set By His Disciple Vitor Belfort
Posts: 5,111
---
---
Last edited by Guy Incognito; 01-18-2011 at

08:15 AM

.
Hes basically been stalking Dana in a James Toney esque manner. I'm sure he's going to pop out of the bushes at Dana's estate one day. That said, the UFC won't sign him because he won't even take some tune-up fights to show that he's actually serious about the sport, and won't get in shape. Right now he's just looking for easy money.
---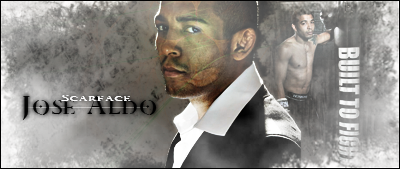 Banned
Join Date: Oct 2009
Posts: 7,811
He needs too fight!
But I think he is done forever.
Currently Active Users Viewing This Thread: 1

(0 members and 1 guests)
Posting Rules

You may post new threads

You may post replies

You may not post attachments

You may not edit your posts

---

HTML code is Off

---